OLI SHAW is hoping for a second successive promotion after joining Barnsley in the January transfer window.
The 24-year-old striker signed from Scottish Premier League club Kilmarnock until 2025. Shaw was Killie's top-scorer last season with 16 goals as they won the Scottish Championship, but had not netted in 12 top flight appearances this season. Shaw told the Chronicle: "There is pressure when you are trying to go up.
"I did it last season and enjoyed it. It is our goal but we will take each game as it comes and see where we are at the end of the season. We don't get too carried away, we have big games coming up."
Oli's father Greg Shaw was a professional footballer in the 1990s with various Scottish clubs including Falkirk and Dunfermline Athletic.
"He helped me from a young age and gave me insights.
"I still talk to him after every game – good bad or indifferent. It's good having someone I can rely on and talk to and trust, as well as the manager here. My family have been down for the last two games and are coming to Cheltenham as well. It's difficult moving away from family but they wanted me to take this opportunity."
Barnsley had been interested in Shaw for several transfer windows.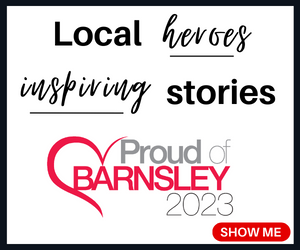 "I was aware of interest in the summer and previously when I was younger.
"I hadn't been playing much so I grabbed the opportunity with both hands. I am delighted to be here.
"You want to play for a club that really wants you. The standard in this league is similar to where I was playing."
On working with head coach Michael Duff, Shaw said: "I have really enjoyed it so far.
"I have done a lot of tactical work and video analysis which is different to what I have been used to. He makes it really easy to understand.
"I have been picking things up from the bench and in training."
Shaw has so far come off the bench at Portsmouth and Port Vale, playing about 45 minutes in total.
"The team is doing well so it's about being patient to get time on the pitch.
"I like to link play, I arrive in the box and try to score goals.
"I think I add a wee bit of pace as well."