Talking points from Barnsley's 3-0 win over Plymouth Argyle on Saturday. Adam Phillips, Mads Andersen and Nicky Cadden got the goals.
REDS CONTINUE HUGE TURNAROUND SINCE OPENING DAY
IT HAD been 224 days since Barnsley visited Plymouth on opening day of the season on July 30, during a record-breaking heat wave, and were outclassed in a 1-0 loss.
Reds head coach Michael Duff said last week that the Devon club 'wiped the floor' with his misfiring team that day.
After plenty of floor wiping in and around Oakwell to clear the several inches of snow that landed the previous day, the Reds did the same to their second-placed visitors.
It is not just the weather that has changed, Barnsley have grown since July from a side young and new side still gelling after a horrific relegation to serious top two contenders. A draw or loss would have made automatic promotion nearly impossible but this empathic win means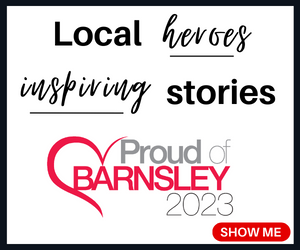 the gap between the two sides, which was 17 points, is now eight, with Barnsley having played two fewer matches. Argyle are in a stronger position but both Barnsley - now unbeaten in ten with eight wins - and Ipswich are beginning to put them under real pressure.
The fourth-placed Reds' run-in is significantly harder than Plymouth's - who have just one top ten side left to play, whereas this was Barnsley's first of three home matches against the top three as well as a trip to seventh-placed Wycombe who are now nine points behind them.
Barnsley have won five successive home league games for the first time since Daniel Stendel's side did so midway through their 2018/19 promotion campaign.
Their chances of repeating that achievement have been boosted by a run of ten wins from 11 games at Oakwell in all competitions.
The last three of those have been comfortable victories over top ten rivals thanks to excellent performances - roared on by fans who are beginning to believe some special could happen.
REDS ONCE AGAIN OUTPLAY PROMOTION RIVAL
Plymouth had won 16 of 18 home league games this season but only two of their last ten away games, losing their most recent game at Peterborough 5-2, while they had won just two of 19 games in Barnsley.
The visitors - whose starting 11 was slightly younger than their hosts' - looked jittery and nervous from the start then were overwhelmed by Barnsley like Derby and Portsmouth before them in this daunting-looking run which the remarkable Reds are turning into a charge towards the top.
Plymouth lost the ball regularly - partly due to their policy of passing out from the back, which they struggled to carry out effectively, and also to Barnsley being the more lively and alert team.
The Reds - after having a goal controversially ruled out in the third minute - could not take advantage of several very promising situations in the first half, then survived a scare and missed a huge chance through Luca Connell, but kept going and eventually broke through.
They scored three times in a dominant final half hour as the Pilgrim's progress was emphatically halted.
Barnsley had less than 40 per cent of possession but the better chances throughout.
Jordan Williams made a crowd-pleasing sliding tackle in the first minute then James Norwood won the ball twice high up the pitch in the second. There was a 20-second period in the second half when the Reds put in a series of crunching but legal tackles, each greeted by louder and louder cheers.
TWO MORE SCREAMERS FOR LONG-RANGE KINGS
Barnsley scored their 17th and 18th goals from outside the box this season.
That is four more than any other club in the top four English leagues.
Their tally of 21 in all competitions is the most in a Reds season on record.
Six of them have been from Adam Phillips who rifled in a fine opener just after an hour.
It was a ninth goal in all competitions of a magnificent season for the midfielder.
The last time Plymouth visited Oakwell, in 2018, Alex Mowatt opened the scoring with a fine long-range strike.
The Reds have a new midfield superstar with a growing back catalogue of long-range stunners. Neil Redfearn - arguably the club's greatest midfielder ever - must have been impressed by Phillips as one of the 11 'legends' invited back for the game.
Phillips is now far more than just an expert long-range shooter, with his all-round game improving dramatically since joining the Reds in September. His pressing was excellent, stealing the ball several times off the bumbling Plymouth defence and midfield while also winning the most headers.
The Reds had tried to sign Plymouth's attacking midfield pair Finn Azaz and Callum Wright but they were both outshone by Phillips.
The other long-range strike was a fine free-kick by Nicky Cadden for 3-0. The left wing-back - his head bandaged after an earlier injury - netted from outside the box for the second time in four days. That capped a good all-round performance.
MADS GOES FROM (NEARLY) VILLAIN TO HERO
Barnsley captain Mads Andersen ended the match with his first league goal of the season, a win and a clean sheet.
But it could have been very different if he had been punished for an error about 15 seconds into the second half.
The centre-back missed a swerving clearance by Plymouth defender Nigel Lonwijk which turned into a throughball for Plymouth top-scorer Ryan Hardie who had scored 13 goals this season including one nine seconds into the second half a week earlier against Charlton.
But he was denied by Harry Isted who stood at the edge of his box then smothered the ball at the feet of the hesitant striker with a superb piece of goalkeeping. It was a huge moment as Barnsley had not come from behind to win all season.
Instead they dominated from that moment on, with Andersen netting the all-important second goal.
It was his first league goal since a 3-2 win over Middlesbrough just over a year ago.
BOBBY THOMAS EXCELS AMONG OTHERS
Bobby Thomas set up Andersen's goal with a fine cross - his third assist in ten Reds games along with a goal.
The centre-back was also excellent defensively, making some fine tackles, clearances and blocks to continue a very impressive start to his Barnsley career.
Completing the back three was Liam Kitching who was also excellent.
He defended very well - with some thumping tackles - as well as charging forward to close down opponents or drive with the ball such as in the build-up to the third goal.
Herbie Kane again starred in midfield, being unlucky to have an early goal ruled then putting in some fine crosses while helping his side dictate the battle in the centre.
Luca Connell made some fine tackles to launch counter-attacks but will have been frustrated not to net his first Oakwell goal at 0-0 when he shot wide of the gaping goal inside the box after Lonwijk passed straight to Phillips.
Jordan Williams was turned inside out by Bali Mumba in July but kept the Plymouth winger quiet this time.
James Norwood again led the line well and got an assist for the opener.
Devante Cole was the only player to have an off-day. He dwelled on the ball in the box after Phillips won it on the edge of the area and could not return it to the midfielder.
Then Cole twice led counter-attacks with team-mates in space around him but held onto the ball for too long and was dispossessed, much to the frustration of his colleagues and coaches. Duff said he was slightly off the pace but praised his attitude when replaced at half-time by Max Watters who looked more attuned to the tempo of the game without having a major impact on its outcome.