LIAM Kitching and his Barnsley team-mates face another big weekend in their promotion push but he says his family will be more focused on his younger brother Guy's professional boxing debut on Saturday night.
Liam and several of his Reds team-mates are planning to go the Light Waves Leisure Centre in Wakefield on Saturday night to watch Guy, in between their Good Friday match at Burton Albion and Easter Monday clash with Shrewsbury Town at Oakwell.
Kitching told the Chronicle: "My family will be watching my games and Guy's fight. I think they are looking forward to the boxing more than my games because they see me every week.
"It's Guy's time to shine now.
"All our friends and family are going. Most of the Barnsley squad is going.
"I am looking forward to it. I am not saying it just because he's my brother but he's a very good prospect."
Liam is no stranger to a boxing ring, having been an amateur fighter as a youngster, while he was in Barnsley prospect Callum Simpson's corner during his TV debut last month.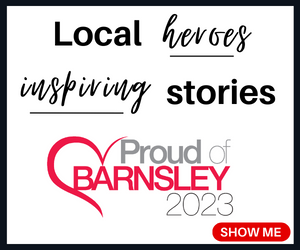 "It was a good experience for me. Callum spoke to me the day before and asked me to walk to the ring with him. I was like 'oh right, brilliant.'
"I can learn a lot from that experience. Boxing is different to football. It's a very lonely sport with just two people in the ring. If you have an off day in football, ten other people can get you out of trouble.
"But being involved in boxing has given me an extra competitiveness and edge to my game.
"A lot of the Barnsley players went and we had a good night. It shows how close we are as a team and how together we are. It's been a big part of our success this season."
Centre-back Kitching has been nearly an ever-present for Barnsley this season under Michael Duff.
"I have stayed pretty much injury-free and totted up a lot of minutes. It's good on a personal note.
"I think I've come on a lot under the gaffer. He's improved me as a player and a person on and off the pitch. I have come a long way but I am still learning and there's a lot more to come.
"I am a competitive player but it's about controlling that side of my game and I think I've done that a lot better this season."
The Reds are fourth in League One, in contention for the top two. Kitching played for them in the Championship play-offs two years ago having signed in the January then battled injury.
"I had a hernia so I had to get that sorted. I played the last ten minutes of the second leg. If we get to the play-offs again, it's another opportunity. We just want to get promoted in any way we can.
"It's exciting. Anything can happen. But we just have to focus on winning the next half like the gaffer says then see where we are at the end."
Kitching netted the final goal in a 4-2 win over local rivals Sheffield Wednesday last month.
"It's the best moment of my career so far. It was a special night for me and us as a team. It's brought us all together and hopefully the fans can keep pushing us because they have been amazing. Hopefully there are more big moments to come in the next few weeks."