NEILL Collins has been putting his Barnsley squad through their paces today during his first training session as head coach.
The Scotsman was appointed late last week then took charge of his final game for Tampa Bay Rowdies against Oakland Roots in the early hours of Sunday morning UK time.
Along with assistant Jon Stead, he then flew to the UK on Sunday and arrived on Monday morning, heading straight to Oakwell to watch training and meet players and staff.
He had meetings with chief executive Khaled El-Ahmad – who played a key role in recruiting him – and Martin Devaney who has also been named his assistant.
Today was the first time he took training, with further sessions planned every day this week ahead of a behind-closed-doors friendly on Saturday.
Collins – who replaced Michael Duff as manager – is due to speak to the media for the first time next week, but he has done an interview with the club's in-house media team.
He said: "If you had told me ten days ago I would be sitting here, I wouldn't have believed you but I am here and I am so excited.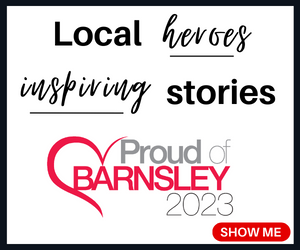 "In some ways it was a difficult decision because my family were settled but in other ways it wasn't difficult because of the stature of Barnsley as a club."
Collins described his experiences at Oakwell as a player as 'horrendous' – with his six visits bringing three draws and three defeats as well as an own goal for Leeds in a 5-2 loss in 2010.
He cited Reds legends Mick McCarthy and Danny Wilson as the main managerial influences on his career and added: 'but I have to be myself'.
Collins said he followed Barnsley closely last season as their then assistant manager Martin Paterson was his former assistant at the Rowdies.
The Reds conceded in the 123rd minute to Sheffield Wednesday in the play-off final.
"To play like they did in the final with ten men says a lot about the character of the squad.
"You can say all the right things after a defeat like that but it's very tough.
"You can use adversity as a fuel to bring you back stronger this year or feel sorry for yourself.
"I have been there – I have lost a play-off final.
"It's a long road to get back but it can drive you and inspire you.
"We will try to be better every day and try to be better than last year.
"First of all I have to sustain what Michael did then try to make it better. I want us to be aggressive, on the front foot, a team that excites the fans."
He added: "The season starts soon so we have to be aware of that but equally a big thing is to watch the players up close and build on what we had last year."