JAMES Haslam took four for three in Cawthorne Emerald under 11s' win over Houghton Main.
Miles Bramall and William Kerry claimed two wickets each.
Kerry top-scored.
Cawthorne under 11s won by 63 runs at Mexborough Athletic.
Hugh Bramall and Reuben Quilter top-scored.
Leaders Barnsley Woolley Miners under 11s won by nine runs at third-placed Monk Bretton.
Joe Wainwright impressed with the bat for the Monks then Isaac Wainwright took three for nine.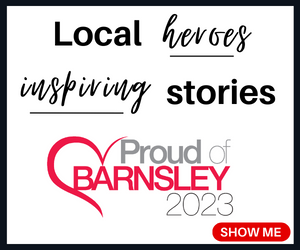 Rudi Schubert top-scored for Barnsley.
Penistone under 11s beat Upper Haugh.
Stanley Foster top-scored then took three wickets as did Thomas Charlesworth.
Harishnu Nanthakumer struck twice.
Darfield under 11s defeated Penistone Lions.
Yven Turner top-scored for Penistone and Mason Shepherd for Darfield.
Rockingham under 13s Maroon beat Barnsley Woolley Miners in the quarter-final of the Eight-a-side Cup.
William King and Zakariya Farouk impressed with the bat for Rock then Ollie Chapman-Stott did so for Barnsley.
King ran two players out.
Elsecar under 13s beat Cawthorne by eight runs.
Joseph Kemp and Alfie Rowbottom top-scored for Elsecar.
Alex Kemp and Euan Prigmore took three wickets each.
Cawthorne's Alfie Milner took two wickets then Billy Stevenson and Harry Pears top-scored.
Silkstone United under 17s won by 19 runs at Elsecar.
Silkstone's Lewis Varley made 44 off 36 balls with eight fours then Elsecar's Jack Pearson hit a run-a-ball 51 not out with five fours and a six.
There were two wickets for Elsecar's Callum Pearce as well as Silkstone's Lucas Quilter and Lewis Northrop.
Barnsley Woolley Miners under 17s beat Rockingham by ten wickets.
Rock's Lucas Slatter made 35 off 30 balls but Barnsley's Nathaniel Wilkes and Freddie Chapman secured the win.
The Shaw Laners are 13 points clear at the top of the league.
Hayden Burkinshaw took five for 11 as Darton under 15s won by 80 runs at Penistone.
James Micklethwaite top-scored.
Rockingham under 15s won by nine wickets at Sprotbrough.
Jacob Henighan took two wickets then Lewis Upton top-scored with 40 not out off 18 balls.
Barnsley Woolley Miners under 15s won by nine wickets at Wath.
Harry Egginton took three for two and Max Heseltine took two for seven, before top-scoring.
Charlie Whitehead top-scored for Wath.
Monk Bretton under 15s won at Cawthorne.
Ollie Wainwright and Billy Beachill starred with the bat for the Monks then there were two wickets each for Thomas Glover, Joseph Schofield and Kezia Sykes.
Worsbrough Bridge under 15s beat Darfield by six runs.
Alec Mycoe top-scored for Bridge then there were two wickets each for him, Matthew Birch, Lewis Wilkinson and Freya Kemp.
Darfield's Fenn Winstanley took two for five.