BARNSLEY Woolley Miners were delighted to retain their title in the South Yorkshire Twenty20 Blast – and now want to go as far as they can in the national cup while competing for other trophies.
The Shaw Laners secured victory in a rain-affected final over Doncaster Town at Aston Hall on Sunday.
Captain Beck Frostick said: "It doesn't really get any better than winning back-to-back trophies.
"It just shows what you can achieve with good plans and preparations then a lot of hard work.
"We are all very very pleased."
Barnsley will now play in Derbyshire against the winners from that county, Leicestershire and Nottinghamshire on August 6.
The winners of that will go into the national final.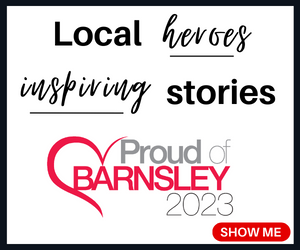 "We like to think we're a very good T20 team. We have won the trophy we wanted to win and now everything else is an added bonus.
"We can play with more freedom and have a go. We're more than capable of getting through."
Frostick has now captained his hometown club to two Twenty20 Blast wins.
He is due to move to Australia at the end of this season.
"I was very very happy to be the captain. It's quite fitting, with it being my last season, to get at least one trophy.
"That's all I wanted to do at Barnsley – be successful and win trophies."
Barnsley are fourth in the ECB Yorkshire Premier South, with the plan to compete for the title, while they are in the semi-final of the Yorkshire Leagues Cup at Castleford on July 30.
Frostick said: "We could be the Manchester City of cricket and win a treble.
"But realistically our next aim is to win the semi-final at Castleford.
"That would put us in another final which is really good for the club."
Star Australian batter Jake Weatherald is due to return home after this weekend's game at Wakefield Thornes.
Frostick said: "We want to send him off with a big win.
"We were supposed to have him all season but he's moved to Tasmania to sign for a different team.
"He has to relocate so he needs to leave early. When we found out, we said we wanted to win one trophy with him and that's what we've done."
Barnsley won the toss in the final, batted first and their openers scored 101 off 9.1 overs before the first wicket fell.
Frostick hit 65 off 41 balls with six fours and four sixes then number three Weatherald added 55 not out off 31 balls with six fours and two sixes.
Barnsley made 176 for five off 20 overs then Doncaster were 24 runs behind on the Duckworth Lewis Method after 8.5 overs when rain stopped play.
Frostick said: "Me and Oliver Bennett are two hometown players who have come through the youth system at Barnsley.
"For the club to see us put on a partnership like that was very pleasing and showed how far we've come.
"We were looking for 45 after six overs and we got 60 plus.
"We had a gameplan. I told the lads I would be very attacking and either be out quickly or explosive and long.
"Luckily it came off.
"To have Jake Weatherald coming in at number three in that situation is obviously brilliant. He just does what he does and he was exceptional.
"It's just a shame the rain came because we were 141 for one after 12 overs then lost momentum when we had to go in for rain.
"We knew if we got their openers out we would put ourselves in a good position. We were clever with our field placing and bowling. We restricted their boundaries and wickets were coming.
"If it was a full game, I am confident we would have won."