BARNSLEY'S senior players have given their reflections on that agonising play-off final loss to Sheffield Wednesday at Wembley and working with new head coach Neill Collins.
The Reds earned praise for their performance, playing for 70 minutes with ten men after a disputed red card for Adam Phillips seconds after Liam Kitching was denied what looked a clear penalty.
But they conceded with seconds remaining until a penalty shoot-out and lost 1-0, starting a busy summer which has seen head coach Michael Duff leave for Swansea City and be replaced by Collins.
Phillips told the Chronicle: "I was in the dressing room, in the manager's room – watching it on the TV.
"I was up and down all game.
"It wasn't how I was planning on my Wembley experience going.
"But it's just football.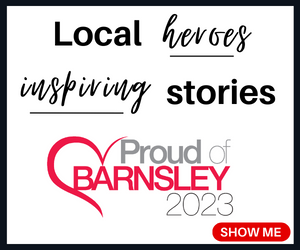 "Those things happen and you have to pick yourself up and go again.
"The lads were unbelievable to go that long with ten men. The fans were great.
"It was just unfortunate how it ended."
Striker James Norwood added: "It's difficult to say what you really think because it comes across as bitter or sour. I don't understand how the penalty wasn't given. It's a disgrace.
"We put in 120 minutes of work that every person who set foot on that pitch can be proud of."
Norwood came on at half-time and impressed, almost scoring a winner after shoving two defenders off the ball then forcing a fine save from a tight angle.
"All I try to do is do my best every time I play. The game suited me the way it was a going.
"I felt I gave a good account of who I am as a player and the leadership role I take within the team."
Norwood looked set to be taken off deep in extra-time for Robbie Cundy but stayed on, apparently to take a penalty in the shoot-out which never happened.
"I just got cramp. The club has a system of playing 60 minutes and changing the front men.
"I played about 75 minutes and felt it.
"If I had played a lot more 90 minutes, I would have been fine, but the way the club is run with data-driven analysis, strikers don't tend to get more than 60 minutes."
Cundy added: "I thought Nors had picked up an injury so I thought I was going to come on.
"He turned out to be OK and I want the best for the team.
"If the gaffer wants him to stay on then that's that but it's just unfortunate that we conceded so late on. We'd done so well with ten men for such a long period of time. It was a good experience but we obviously wanted to win.
"We're going to have to bounce back – it was disappointing for everyone involved with the club.
"We'll use it as motivation and hopefully we'll be able to go one better this season."
Norwood is enjoying working with the new manager.
"He's been good. He's very similar to Michael in how he wants to play with the ball but he sees things a bit differently. We're learning how he wants to press which is different."
Phillips is due to miss the first three games of season.
The midfielder said: "It's good to be back with the lads.
"The new gaffer has been really good.
"His style of play will be really good for the team.
"It's similar to how the manager last year played which obviously worked.
"The new manager is adding little bits to it."