THEO Chapman has been a child model and actor but is hoping to be better-known for his football skills after making his league debut for Barnsley this week.
The 18-year-old, who has been in the Oakwell academy for a decade, came on in Saturday's 7-0 thrashing of Port Vale.
He then made his first start in Tuesday's EFL Cup game with Tranmere Rovers.
He has also dabbled in other industries, modelling for JD Sports and in an advert for the 2018 World Cup, while he was a main character in CBBC show Jamie Johnson.
Theo played Harry Hansard in the first two series of the kids' football show which was first aired in 2016.
He told the Chronicle: "My parents got me into the acting side of things.
"I did that for a year and a bit maybe when I was 11 or 12.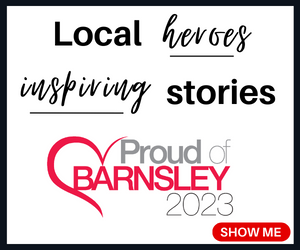 "I enjoyed it but I had to go back to football.
"It was a busy time with acting and modelling and football but it was a good experience.
"Football became more important as I grew up, I was dedicated to it and I pushed the other things to the side.
"Potentially I could go back to them in the future."
Saturday's game was Chapman's second for Barnsley, having come off the bench in the FA Cup against Crewe last season.
"Having the taster in the FA Cup was good.
"My thought process coming in this pre-season was to stay in the first team for as long as possible and take every chance I get.
"The manager (Neill Collins) has been nothing but positive, always pushing me on. The same with Steady and Davvers and Tom (coaches Jon Stead, Martin Devaney and Tom Harban).
"It was overwhelming when I came on on Saturday.
"I was over the moon to get the opportunity to play in the league and showcase my abilities.
"I have been a ballboy plenty of times. You look at the players and wish to be them in the future.
"I have got my chance to do that."
Midfield is a packed area for Barnsley with last season's regular three Adam Phillips, Herbie Kane and Luca Connell competing with Jon Russell, Callum Styles and Josh Benson – when all are available. But Chapman, who sees himself as an attacking midfielder although he can play deeper, is hoping for more chances.
"Just to be in and around it in general and watch players like Philo, Stylesy and Herbs is good. I just have to work hard in training, listen to the coaches and take any opportunities I get."