PENISTONE Footpath Runner Graihagh Turner took a silver medal at the Junior Home Internationals mountain race in Peebles, Scotland.
The race was hosted by Scottish Athletics and featured teams from England, Scotland, Wales and Ireland.
The course took in a variety of terrain, including forest trails, open moorland, and steep climbs.
Graihagh was representing England in the girls' under 17 age category and placed fifth overall.
She was second home for England, helping them take the silver team medal.
Meanwhile, Royston's Maya Schofield won the under 15 girls 800m in a time of 2-12 at the Inter Counties Championship at the Dorothy Hyman Stadium on Saturday.
Maya also received the under 15 'girls track performance of the day' for clocking one of the fastest times in the UK this year.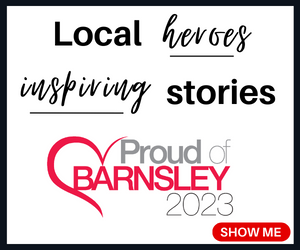 The Great North Run saw four runners from Penistone complete the race in difficult conditions, including flash flooding at the end. First Penistone finisher was Rob Lees in 1-34-25. Others finishing were Gareth Irvine (1-42-34), Oliver France (1-54-28) and Mandy Helliwell (2-34-25). Barnsley AC's Chris Wells and Joy Benson finished in 1-28-53 and 2-26-52 respectively.