BARNSLEY are 'far different' from when they last played a home league game a month ago and 'much better-equipped' to deal with a busy schedule, says head coach Neill Collins.
The Reds have collected ten points from their opening six games of the season, leaving them tenth in the very early table. They are due to host Burton Albion tomorrow and then Portsmouth on Tuesday. The upcoming home games are the first for the men's team in the league at Oakwell since back-to-back 3-1 defeats to Peterborough and Oxford United in mid-August.
Since then, the Reds have won at Wigan Athletic and Cheltenham Town, and at home to League Two Grimsby Town in the EFL Trophy – all by 2-0 scorelines.
They have also added some signings late in the transfer window, such as strikers Sam Cosgrove and James McAtee, sold captain Liam Kitching to Coventry and welcomed the likes of Josh Benson and Conor McCarthy back from injury.
Head coach Neill Collins told the Chronicle: "It feels like a while since we played at home in the league.
"They weren't the scorelines we wanted and they weren't the performances we wanted either.
"We are a far different group from what we were then, we have had positive results and added players and grown. We expect to see improved performances."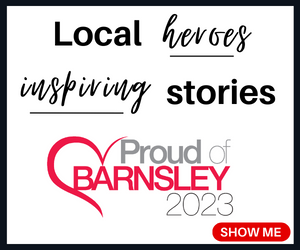 After the two home matches this week, the Reds will visit newly-promoted Northampton Town for the first time since 2004 on September 23.
They then round off the month with home games against Manchester City under 21s on September 26 in the EFL Trophy and Blackpool in the league on the 30th. Including the long trips to Cambridge United and Exeter City in the first week of October, they are set to play seven games in 21 days.
"We're much better-equipped for a spell like that now. We were talking as a staff that we have a lot more decisions to make now with selection. It's easier coming off victories.
"But we have more players to pick from. In the previous games, the team was picking itself so it's good to have competition."
The Reds have not played in the league for a fortnight, giving Collins a rare chance to work with his squad in training after frantic start to the season.
"We will find out how useful it's been once we have played a couple of games. But we aimed to make use of it and I think we have. The Grimsby game was good for giving players opportunities and we won it which is always good. Then we have spent time on the training pitch and time off the pitch together, players have had time off too. This week, training has been excellent. We have made the most of the last two weeks and we will benefit from it as the season progresses."
What have the Reds worked on in training during the last fortnight?
"We are still early in the season, so a lot of areas.
"We were working on restricting opportunities for the opposition. We have been better at that in the last couple of games but we want to get even better.
"We're looking at creating more chances by being more fluid.
"Most importantly, we have been getting all the new players bedded in. Training has been very competitive."
Collins began the season using two holding midfielders and a number ten attacking midfielder behind the striker – his favoured formation – but, in recent games, appears to have returned to the flatter midfield three which was so successful last season under Michael Duff.
"Against Wigan we definitely felt we needed to give the players something they knew. We played a flat three.
"But then, 25 minutes into Cheltenham, we changed to two attacking midfielders with Adam (Phillips) and John McAtee behind the striker. It's important that the team can adapt quickly without changing our principles. The 3-5-2 is well solidified from last year and we just have to find ways to win games and get the best out of the players we've got."
Some Barnsley players are due to pass milestones this week as Nicky Cadden has played 49 games for the Reds and Phillips 48.