The only other living British champion to be born and bred in Barnsley is backing Robbie Barrett and Josh Wale to do what he could not do and defend their British titles.
Chris Saunders, from Hoyland but now living in Wath, won the welterweight belt back in 1995 with a barnstorming win over Del Bryan in Mansfield.
When it came to defending the belt months later in February, Saunders, now 48, concedes that he was not in the best of shape.
He had already beaten opponent Kevin Lueshing and complacently felt he could do it again. Saunders' preparations must have been affected by the fight's postponement as a result of the IRA's London Docklands bombing the weekend before.
Saunders said: "I partied after I'd won the title. I was in nightclubs and going out for meals. I had beaten Kevin before so I thought it was going to be the same again but he trained hard out in Tenerife with Nigel Benn.
"Then the fight was postponed because of the bomb at the Docklands and it was moved to the York Hall at Bethnal Green."
The fight still proved to be an eventful one with seven knockdowns in three astonishing rounds.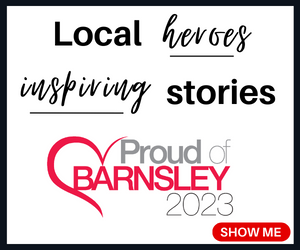 Saunders battled bravely to keep hold of the belt but in the end Lueshing was too strong and claimed the third round victory by stoppage.
Saunders had been only Barnsley's second ever champion following Worsbrough featherweight Charlie Hardcastle's success way back in 1917.
Like Hardcastle, Saunders lost the belt in the first defence meaning the door is open for Darfield's Barrett and Wale, from Brampton, to create history.
Dates and venues have not yet been set for their first defences but opponents are rubber-stamped with Barrett having to face mandatory Lewis Ritson, from Newcastle-upon-Tyne, and Wale selecting Birmingham's Don Broadhurst as a voluntary defence. Wale is set to keep busy with a non title fight at the Dome on September 6 first.
Saunders was particularly pleased to see Wale crowned as champion after a long battle to achieve his goal at the third attempt.
He said: "It was brilliant to see Josh with the belt. It does not sink in for a few days. It is only when you read the reports that it does and then all of a sudden everyone is gunning for you.
"Josh has done all the hard work to win the British title but keeping hold of it is a different challenge.
"Josh and Robbie have gritted their teeth and maybe now they can go on and achieve even greater things like a European title or even a world title.
"It would be great to have them both on the same show defending their belts, if you can do that, then you are on your way."
Saunders trained at the legendary Ingle-family stable in Sheffield but believes future champions can be honed more locally with Wale receiving his trainer's licence alongside his dad Mick.
Along with manager and co-trainer Stefy Bull, who trains Barrett, Saunders sees a promising future.
He said: "Stefy and Mick have been at it a while. They know the circuit and are very experienced. Boxing in Barnsley is back on the map and that is a great thing because it's going to encourage more kids to keep coming through.
"Josh is going to have a really decent set-up and I hope he can keep the champions coming."