Barnsley woman Bethany England hopes her first goal and start for the national team will help to establish her in Phil Neville's squad for the future.
The 25-year-old, from Kingstone, netted England's goal in their 2-1 friendly loss to Brazil in Middlesbrough last week, after coming off the bench, then started in the 1-0 win in Portugal.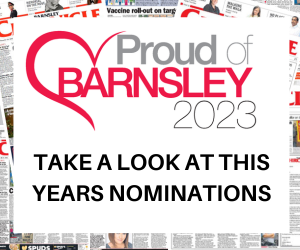 "It was disappointing that we lost against Brazil but it was a good milestone for me," said Bethany, who then returned to her club Chelsea Ladies and scored the equaliser as they came from behind to beat Arsenal 2-1 in the Women's Super League.
"All footballers want to play and score for their country, it's what we all dreamed of as little kids. For that to happen in front of nearly 30,000 people, and my family as well, was really special and a great feeling. I have always wanted to play for England, and with my surname it felt fitting.
"We have another camp in November with a game at Wembley against Germany, which I would love to be involved in. Then there are the Olympics in Tokyo the year after, which would be a huge honour for any player to play in for Great Britain, as well as the European Championships in England in 2021.
"It's a really exciting time so I just want to keep going, keep up my form with Chelsea and hopefully I will get more international opportunities."
Bethany's mother Lisa was filmed joyfully celebrating her goal in the stands. The striker said: "That is probably what meant the most to me. My mum and dad have supported me through my whole career. My mum is my number one fan and she goes to nearly all of my games, depending on work.
"I don't know why someone was filming her when my goal went in but I am really glad they were because I got to see her reaction. "It brought a tear to me eye. She's not usually one to show emotion so to see her celebrate like that was incredible and something I will treasure for the rest of my life."
Bethany's goal for England was a header from just inside the box. She said: "I am short but I have a good leap and I score quite a lot of headers. I don't know if even I thought it was going in but it did and I am really happy about it. It was quite a surreal moment when it hit the back of the net, but it was amazing as well and definitely a dream come true."
Bethany has now played four times for England after impressing with Chelsea, following spells with Doncaster Belles and Liverpool. Her international debut came in August in the first international break since the Women's World Cup in which England lost in the semi-final to the USA.
"When I went to the previous camp, the atmosphere was different. It was just after the World Cup and everyone was really disappointed about that. It wasn't quite what I thought it was going to be. But, this time, it was a much better experience and there was a more positive mood around the squad and the staff. I really enjoyed it and hopefully I can stay in the squad for a long time."
Bethany's family live close to the site where Barnsley FC Ladies are hoping to create the country's first football stadium specifically for women with a £4-5million project currently being assessed by the council.
She said: "I would be able to watch them easily when I come home because it's just around the corner. It sounds like a really exciting project. I know a few people who play for them and I have seen that they are doing well so hopefully that continues."