A WOMAN who bought herself swimming lessons for her 40th birthday is now urging others to take to the water after she took part in a triathlon.
Dawn Haskett, of Ruston Drive, Royston, is urging individuals across the country to give swimming a go.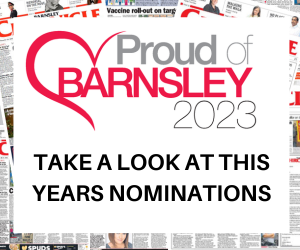 The 40-year-old swam as a child but never deemed herself a strong swimmer. She spent many years wanting to improve her water confidence, but it wasn't until her 40th birthday that she decided it was time to make a real change. She entered a triathlon and signed herself up for adult swimming lessons at her local pool.
"My little girl Holly goes swimming so I thought if I was encouraging her to go I should as well," said Dawn.
"I thought the triathlon was a great idea to get me started so I had to get lessons. When I did the triathlon I did it in two hours, 58 minutes and nine seconds. It was quite a challenge, I found the swimming hard.
"When in the water I could see that I was the weakest swimmer, but everyone was so encouraging - strangers were cheering me on and when I told people I hadn't really swam before they couldn't believe it. It was such an achievement."
Speaking about her involvement in the Love Swimming campaign, Dawn said: "I'm thrilled to be part of the campaign and hope to inspire others that it's never too late to learn to swim. I was so nervous going into my first lesson, but the teachers were fantastic, and I ended up loving it. I haven't stopped since.
"I can't recommend swimming enough. I really look forward to my weekly lessons. It means so much to me that I get that time to myself, even just for an hour or so a week. I was really self-conscious at the beginning, but sometimes you just need to push yourself out of your comfort zone to see what you can achieve."
Dawn has now been learning to swim for ten months.
"I'm certificate mad now and it's a great way to work towards my goals. I've got my 800m certificate and looking to get my one mile later this month."
Dawn's story is part of a wider campaign by Swim England highlighting the benefits of swimming as a valuable life skill in a nationwide drive to encourage more adults to take the plunge and learn how to swim.
Through the #LoveSwimming campaign, the achievements of adults who have conquered a fear of the water or simply decided it's never too late to learn will be celebrated in a bid to inspire others.
Jane Nickerson, Swim England chief executive, said: "Swimming is a valuable life skill and it is so important that we continue to highlight its benefits in a bid to reduce the number of individuals unable to swim.
"I believe that those who learn to swim in later life should be celebrated. The sessions are welcoming, supportive and very well run but it takes a real hero to learn in their adult years."
Search #LoveSwimming on social media to find out more about the campaign.