Valerien Ismael is looking forward to beginning a 'massive week' when Barnsley host second-placed Swansea City tomorrow from 7.45pm.
The Reds were hoping the game would be on after heavy snowfall yesterday, and were planning to clear the pitch while also using their undersoil heating.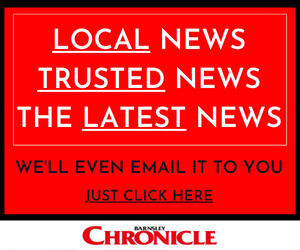 The Swans are currently second in the Championship, four points behind leaders Norwich City and nine clear of ninth-placed Barnsley.
After beating Tranmere in the FA Cup, the Reds have won their last four home games while they will now look for a fourth successive Championship win at Oakwell for the first time since late 2007 under Simon Davey.
Ismael said: "Swansea is one of the top teams in the league. They want to play for promotion in the Premier League.
"It will be tough but we are prepared."
This match comes just 28 days after the Reds lost 2-0 to Swansea at the Liberty Stadium on a pitch Ismael described as 'the worst thing I ever saw in my life.'
The Swans surprised Ismael by playing a long ball game and focusing on set pieces. Jamal Lowe put the hosts in front after 75 seconds then Victor Adeboyejo headed into his own goal midway through the first half.
This game will be the first time Barnsley have played a side twice in the league this season as the second half of the campaign begins. Ismael said: "I think we have improved since the last game.
"We learned a lot from this game, it was strange because of the pitch. It was awful to play on this pitch and Swansea completely changed their way of playing.
"Our pitch has some issues as well – we saw this in the cup game (against Tranmere on Sunday).
"We will see what Swansea does but we are prepared for however they play."
That win over Barnsley was the start of a five-game unbeaten run for Steve Cooper's side who also won 2-0 at QPR before drawing 0-0 at home to Reading then starting 2021 with a 2-1 victory over Watford which put them in the automatic promotion places.
They also won 2-0 at League Two Stevenage in the FA Cup on Saturday.
The Swans have statistically the best defence in the EFL with just 13 goals conceded in their 23 matches and 13 clean sheets. Ismael said: "We know we can score, we had chances in the last game against them. In the Championship, anyone can beat anyone. It was an excellent performance from Swansea but Saturday is a different game."
Swansea and Norwich are the Championship's top two sides and the last two to defeat Barnsley, as they played long balls over the Reds' back three for fast forwards to chase.
"This is an area where we have to find a solution if the opponent tries this against us. We pressed Norwich very well in the first half then they played more direct and in behind. We have to adapt our defensive structure to defend against this."
After Saturday's game, the Reds are due to visit another top six side in Watford on Tuesday. Ismael said: "It's a massive week. But we prepare well and we have confidence. We know we can beat anyone, we have new players in the squad and players back from injury as well.
"It's a good feeling for us. We have had time to work with the players and prepare for these big games."
Barnsley defeated Swansea in the 2006 League One play-off final on penalties.
Since then, the Reds have drawn five and lost six of the 11 meetings.
The last time Barnsley beat Swansea, other than the play-off final, was a 3-2 home victory in 1983 – 15 meetings ago thanks to a 95th-minute strike by Stuart Gray. Since then, City have travelled to Oakwell six times – winning two and drawing four. Their last three league visits have brought draws including last season when Andre Ayew opened the scoring midway through the second half but Alex Mowatt levelled three minutes later for Barnsley who were then bossed by caretaker Adam Murray.
Central midfielder Korey Smith, who played 12 games on loan to Barnsley in 2012, has been a regular for the Swans with 21 league appearances since moving from Bristol City in the summer.