Barnsley's top non-league clubs are not expecting to complete their season but, although they face difficult times, they are confident they can survive as businesses.
The Northern Counties East League – in which Penistone Church, Athersley Rec and Worsbrough Bridge play – has been suspended for a second time this season along with all non-elite sport.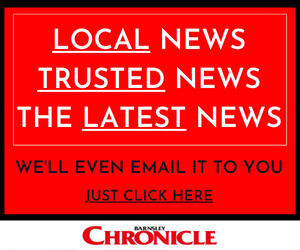 More than half of the games remain to be played and, with a re-start unlikely until March at the earliest, it is expected by many that the season will be declared null and void like the 2019/20 campaign.
Penistone's Dave Hampshire said: "I just don't think we will start again for this season.
"Everybody would like it to start again after last year. We thought it wouldn't be as bad this time, but it is.
"We won't play again until March at the very earliest so there's no chance of fitting all the games in.
"We were geared up for promotion with a very strong squad. We thought we would get promoted this season.
"We were halfway down the league but we had only played seven games.
"I think we would have gone up last season if the season hadn't been cancelled. It's very frustrating but worse things are going on.
"We would all be up for some sort of mini-tournament if the league can come up with something, just to get some revenue in. But it all depends when we can get fans back.
"It's very hard and very difficult.
"We have £2,000 a month going out in bills and insurance.
"It won't be easy. But we are pretty confident we can keep going.
"It is a struggle and I am staying up at night thinking about it."
Grants are available for non-league clubs who are struggling to stay afloat with no income and bills to pay.
Athersley Rec's Pete Goodlad added: "We have got a discretionary grant which will pay our bills during lockdown.
"We are doing a little bit of fundraising as well.
"We're not panicking about the finances like we were in March last year.
"We think we will have lost about £40,000 up until the end of this season.
"We will have reclaimed about £25,000 of that in grants and fundraising but we're still £15,000 short which will have an impact on ground maintenance.
"We were hoping for a share of the money paid to non-league clubs by the FA and Premier League which should work out at about £14,000.
"We haven't seen that yet.
"But as long as the club survives, which I think it will, that's all we care about.
"My opinion is that we won't be playing until late March or early April so we obviously can't fit all the games in for this season.
"It might be better to just focus on next season, but we do want to play and get fans in and get some income."
Athersley's Sheerien Park ground is usually busy with junior, Sunday League and regional events and Goodlad hopes that, in a few months, some of them will start happening again including a possible 'mini-league' involving the first team.
Goodlad said: "Usually in April and May we have soccer tournaments for kids and they are massive events which generate a lot of money. To put them on would be a godsend.
"We would love to play some first team games in a mini-league. We want to keep our players fit and active."
Worsbrough chairman Mark Booth added: "It's been another tough season but football needs to be realistic and right now everyone should be much more concerned about the families that have lost people and small local community businesses that may never re-open.
"I think the FA have a massive decision to make but, realistically when you look at the number of games played, I can't see anything other than another null and void season.
"Not all clubs can support summer football because of shared grounds with cricket clubs, including us, and, when you look at the number of players and volunteers planning summer holidays, it is just not feasible in my opinion.
"We suspected the season might not finish so we had a plan to safeguard the future of the club.
"Yes it's tough, we will lose revenue on a normal season but it is not a surprise and we made provisions to ensure we come out the other side.
"Our sponsors have been fantastic and continued to back us, and so have our wonderful supporters, managers and players and I want to thank them all.
"Whatever the FA decide, we will be ready for but football is not the only unknown right now and all we can hope for us that local businesses, football clubs and communities come out safely and we all survive."