VALERIEN Ismael is hoping preparing for and playing matches can remain his major focus after enjoying a full week to gear up for tomorrow's home Championship clash with Derby County.
The closure of the transfer window on Monday shut off a major source of stress for the Oakwell head coach, who has made known to the powers that be his concerns over controversial refereeing decisions in the last two games, against Cardiff City and Nottingham Forest.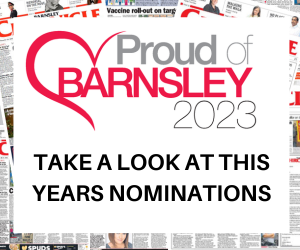 "We have experienced two really big decisions, game-changers, when what happened was visible. There have been big mistakes, and I am just trying to have a discussion about working on the question of quality," he explained.
"I want to help referees and we need to find a solution to such mistakes."
Experienced Hampshire official Keith Stroud is due to take charge tomorrow.
On the passing of the transfer deadline, which brought the loan arrival of American international Daryl Dike and the rejection of a bid for a 'key' but unnamed Reds player, Ismael said: "I am delighted it's done.
"For the 48 hours before the cut-off, we didn't know exactly how we would end up. Dane Murphy (the club's chief executive) did a great job, because as well as having a stronger squad, we fought successfully to keep players, and to know they wanted to stay is a great feeling.
"Now we can work without that stress and those fears. We don't need to have discussions around the squad and we can focus on the football."
Barnsley had two midweek matches in the second half of January, and Ismael added: "Training has been good this week.
"We are fresh and looking forward to a big and tough game (against Derby), in which we will have to play with purpose to get the points."
Barnsley host Chelsea in the fifth round the the FA Cup on Thursday, then visit Brentford the following Sunday, February 14, but Ismael insisted all thoughts are on the search for a first win in six league matches at the expense of Wayne Rooney's Rams.
"We take games one by one and prepare for each the best we can," he said. "I don't think about the schedule, just the next game."