Doug O'Kane looks at some key factors from Barnsley's win at Bournemouth yesterday which kept them unbeaten in 11 and moved them five points clear in the top six.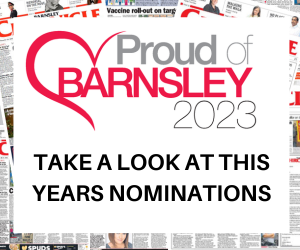 HALF-TIME ANGER FOLLOWED BY SUPERB SECOND HALFIt says everything about Valerien Ismael's insatiable drive and impeccably high standards that, while this was the day when Barnsley got arguably their best result of the season and went five points clear in the top six, it was also the angriest he has ever been with his side.
The Reds trudged in at half-time, 2-1 down at a club who had spent about £115million on their matchday squad – more than Barnsley have ever spent on transfers – and exhausted having played the latest game in a heavy schedule three days earlier while their hosts had a free week.
Some managers would have sympathised, reminded the team that they had done extremely well just to be in the top six and told them to just go out and give their all in the second half.
Not Ismael.
The Frenchman lost his temper with his side for the first time in his tenure, shouting at them following 'idiotic' errors which gifted Bournemouth the lead after Michal Helik's opener. He admitted he was 'a little bit loud' while Dominik Frieser – who worked under him at LASK last season – said he had never seen him like that before.
"We didn't drive five hours here and back to lose," was a line from his tirade on Barnsley's longest trip of the season.
It worked. The Reds came back out as a different team and deservedly gained a 3-2 victory thanks to goals by Frieser – who ended an 18-game wait to score– and the prolific Carlton Morris in probably their best 45 minutes of an excellent season.
They were simply sensational after the break, overwhelming their hosts with their relentless workrate and providing real quality in attack as well as stability at the back.
Ismael never settles for what he has, he always demands more of his players and they responded superbly.
REDS SHOWING FOOTBALL IS MORE THAN JUST WHO SPENDS MORE
Bournemouth's 11 had been recruited for about £85million, including four eight-figure recruits, while the substitutes had been brought in for more than £30million. Their two goal-scorers alone were signed for £35million combined.
Eight of the starting 11 had played in the top flight with nearly 1,000 Premier League appearances between them.
There were five internationals in the starting 11, and another five on the bench, including England internationals Dominic Solanke and unused substitute Jack Wilshere.
For them to be trailing in Barnsley's wake in the final stages of the season is as embarrassing for the Cherries as it is to the Reds' immense credit while it should cheer all fans of a sport that sometimes seems decided only by who spends most.
The Reds must now try to stretch the gap between them and the teams below as they take on the division's bottom two sides. Wednesday's trip to Wycombe and Saturday's derby with Sheffield Wednesday's will not be easy by any means but they are an opportunity for the Reds to cement themselves in the play-off places before the international break and the last eight games of the season. They already have the most points in a second tier season since 2000, when they reached the play-off final.
TRIPLE CHANGE MAKES DIFFERENCE
Dominic Solanke - Bournemouth's £19million England international - scored just on the stroke of half-time, as he did in December at Oakwell. But, unlike that killer second goal in a 4-0 win, this strike was not decisive and only served to infuriate Ismael whose half-time changes, as well as his angry dressing room rant, made a big impact.
The substitutions were early and vital as usual.
Jordan Williams struggled on his first start since Stoke away in October, the week before Ismael was appointed.
Not only did he make a mistake for the equaliser - missing a simple clearance - but he was out of position on other occasions and, as a right-footed player on the left, struggled to make the most of the space he was given on the rare occasions that Barnsley attacked in the first half.
His replacement Callum Styles – dropped to the bench after a couple of performances below his usual high standards – was excellent when he came on, shoring up that side and providing more of a confident, dynamic threat going forward.
Herbie Kane also impressed after replacing Romal Palmer, who had had a solid first half. Kane produced his best performance for the Reds so far, as this match suited his natural passing style much more than the ugly scraps he has been left out of in the last month. Kane - who had been at fault for two goals in the reverse fixture - had two shots saved by the goalkeeper and generally got Barnsley moving much better up the pitch while also getting stuck in off the ball.
The third half-time substitute was Morris who headed in the winner, his fifth goal for the club despite starting just three games. That meant he has scored more times in the Championship than he did in the first half of the season with League One MK Dons. Once again he added a far more physical and difficult presence for the opposition defenders. He headed wide once from a Mowatt cross but made no mistake with his second chance.
REDS REACT AFTER BOURNEMOUTH HAVE FIRST HALF SUCCESS
Morris replaced Conor Chaplin who had been picked along with Woodrow and Frieser as they are the best pressers of the forwards, but Barnsley lacked the energy to rattle the hosts.
The Reds showed glimpses of what they can do in the first half but, after a gruelling schedule, did not have enough vitality at the Vitality Stadium.
On the best pitch Barnsley have played on for weeks, the Cherries had more possession, touches and passes than their hosts - but not by much as they went more direct than usual without resorting to the total long ball tactics of Barnsley's previous opponents.
Bournemouth - who switched from 4-3-3 to what was basically a 4-2-4 in possession with very attacking wingers - were constantly looking for the pass between the visitors' back three and wing-backs to release their expensive and high-quality attack.
They managed that several times in the first half, mainly due to errors by the Reds, but could not do it after the break and, faced with far better Barnsley pressing and defending, seemed to totally lose their way as they eventually resorted to a series of aimless long balls that were easily cleared.
Bournemouth were outmuscled and outfought but also outplayed after the break.
Barnsley continued to impress from attacking set pieces – a previous weakness but now the source of the first and third goals – but their second goal was a fine team move which will dent theories put forward by opponents that they are only a long ball team.
'BRAVE' COLLINS SURVIVES SCARY MOMENTS
Goalkeeper Brad Collins had been told by Ismael to rush out of his box to clear long balls in the second half. On three occasions he dashed out of the area but missed the ball. The first time he made a fine recovering tackle, the second time he saw Solanke's effort trickle just wide from the right flank and the third time Toby Sibbick had to block from Danjuma. Ismael said afterwards that he was very proud of Collins for his bravery in running out of his area, even after making mistakes, while the goalkeeper also made an excellent first half save to tip Solanke's volley onto the bar.