TRIBUTES have poured in for Dodworth boxer Lee Noble who lost his battle with cancer last weekend.
Having been diagnosed with acute lymphoblastic leukaemia in 2014, he was given the all-clear the following year - but he confirmed in 2019 that the illness had spread to his brain and was terminal.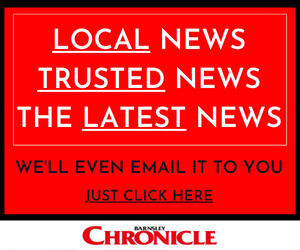 The 33-year-old won 23 times, lost 24 and drew three times - and his most notable fights included bouts against Billy Joe Saunders and Martin Murray.
Former European light-heavyweight champion Danny McIntosh told the Chronicle he was distraught when he first heard the news of Lee's death, and described him as a 'crazy but sensitive' lad.
The 41-year-old, who lives in Norwich, said: "I met him through boxing in 2006 and he was quite a young lad then.
"We lived together for a year-and-a-half when I moved up to Sheffield and he was a real joker, always laughing and a bit boisterous.
"He was a crazy boy but at the same time sensitive - he was a proper family man.
"He wasn't all good, but the best aren't and he was one of the best.
"I had my phone turned off and when I turned it back on I got the call and I had to put the phone down because I was distraught - it's hard to take."
Boxing promoter Eddie Hearn took to Twitter to express his condolences, stating: "Very saddened to hear of the passing of Lee Noble.
"He fought his illness so bravely for many years and my thoughts and everyone at Matchroom are with him and his family.
"At peace now."