Promotion to the Premier League would represent a 'complete shift' in Barnsley's potential and the future of the club, says chief executive Dane Murphy.
The Reds are currently six points clear in the Championship's top six with three matches remaining, despite having one of the smallest budgets in the division and spending most of the previous decade bouncing from the second tier and League One.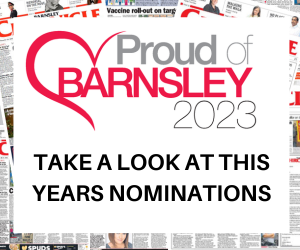 Promotion to the top flight is thought to be worth at least £100million, mainly in television and commercial revenue.
Murphy told the Chronicle: "It would change the outlook for the club and perspective of what the club can do in the future.
"It would be a complete shift in the goalposts and totally change our infrastructure.
"It would change what we could do with our grounds and our ability to market ourselves overseas because of what the Premier League is able to offer not only financially but as a brand.
"I would love nothing more than for this town and this community to be able to stick their chests out and put their chins up and say 'we were able to achieve something really special and reach the upper echelons'."
Premier League auditors have recently visited Oakwell to inspect the ground and instruct the Reds on what changes they would have to make if promoted, which Murphy says would be a 'major overhaul.'
The American admits he did not anticipate a promotion challenge after Barnsley only stayed up on the final day last season. He said: "To be perfectly honest, I never expected this.
"We knew we could take a step forward. Did we think we would take multiple leaps and bounds forward? In my own mind, no.
"But, now that this has happened and we are in this place, it is not a fluke and you can tell by the talent in the squad and the coaching staff, as well as the hard work they have put in, that it has all fit into place and it seems right for us to be in this position.
"The closer we get to the end of the season, the possibilities get up close and personal and we have to put plans in place for certain things that may come about. But the best thing for everyone at the club is to continue to think about one game at a time as Valerien (Ismael, head coach) has pushed us all to do in the last few months.
"You can't help but be excited and completely engaged by what has gone on at our club this season and what the players and staff have done on the field.
"But it's about keeping emotions in check to a point where you build off the enthusiasm but you don't get in front of your expectations."
As a former professional footballer, Murphy admits his competitive instincts have kicked as the possibility of promotion becomes clearer.
"Anyone who works at a football club has a competitive edge to them and, when you can see the shining lights at the end of the tunnel, you want to get there. We don't want to settle and say 'well we've already achieved so much' – no, no, no. We want to do the best we can with what is in front of us.
"I believe and everyone else believes that we are capable of winning every match we play."
Murphy says there have been various reactions from other clubs to Barnsley breaking into the top six without being one of the promotion favourites and with no recent history of being in the top flight and the riches that provides.
"Some clubs have spent a lot of money and not achieved a lot in the past four or five years.
"They are probably a bit wary of how Barnsley have done while not spending and being responsible and running a club as it should be run in this day and age.
"Then you have other clubs in the Championship who are very excited and happy about this.
"They can say: 'look at Barnsley, managing themselves correctly and with diligence and now they are swinging through the fence. We can follow suit and not be at the mercy of this market with inflated salaries and agents fees.'
"We are a marker for that.
"There are some people you can tell who are a bit envious but most are very happy for us.
"As of late, a lot of CEOs, chairmen and directors have said that it would really improve the sport if Barnsley were to go up. It makes you feel good when you hear that.
"You have seen the same names in the top six most seasons recently, and for good reason – not just because they spend money, it's because they are good clubs with good people working there.
"But it is nice when you have a Barnsley who are not a perennial powerhouse. There have been other clubs to crash the party, so to speak, but Barnsley is probably the most surprisingly, especially over the last year."