Callum Styles says his future is at Barnsley as a growing number of clubs are linked a summer swoop.
The 21-year-old has been one of the stars of the Reds' promotion charge this season, playing almost every game at left wing-back. Premier League clubs Brighton and Hove Albion, Leeds United and Burnley – who released him at 16 – are all understood to be interested in him, as well as Championship rivals such as Brentford. But Styles told the Chronicle: "I have got to stay blinkered and just think about the next game then the game after that. I am really happy at Barnsley and I don't intend to go elsewhere. I am settled here."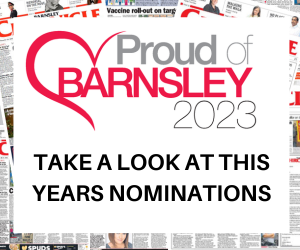 Styles is hoping to play international football in the future, and he qualifies for Ukraine and Hungary through his grandparents as well as England. He said: "It has been my dream to play for an international team so, if I ever get a call-up, it will be a dream come true. I just have to keep working to get that call-up.
"It doesn't really matter which of the countries it is, I just want to achieve international status.
"I will keep working to gain it in the future.
"I am hoping for an under 21 or first team call-up in the future but I will keep focusing on Barnsley then see what comes later."
Styles was not selected in last month's international break so had two weeks without a game after 12 in 37 days.
He said: "As a whole squad we needed that break because of the amount of games and how much we had been running and battling. We needed to re-energise for the final push of games."
Styles has always been a central midfielder until recent years when he has been converted into a left wing-back.
He said: "I have played there the majority of the season, I have just taken it my stride and got more comfortable and experienced. I have played in midfield all my career but I also like left wing-back.
"I am not biased towards any position. I can play either one. We're winning games so everyone is happy.
"I am gaining more experience in that role so I am just enjoying being on the pitch wherever it is."
Styles was not offered a scholarship at Burnley, whose youth system he came through, then broke through at nearby Bury before moving to Barnsley in 2018.
"It was a set-back but you can't let set-backs get to you. You have to use it as motivation and I want to prove people wrong who didn't think anything of me.
"I was doing really well at Burnley so it was a big shock to me but I was mentally strong and took it on the chin."