Carlton Morris congratulated his friends at former club Norwich City for reaching the Premier League this week, and received replies telling him to join them in the top flight with Barnsley.
The Canaries – who visit Oakwell on the final day of the season next month – have secured an immediate return to the top flight.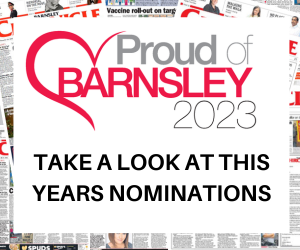 Morris spent more than a decade at the Norfolk club, who loaned him out eight times, before moving permanently to Oakwell in January and helping the Reds into the top six.
The 25-year-old striker told the Chronicle: "I am very happy for them. It's a good club and I still have a lot of good friends there so I am absolutely thrilled for them.
"I contacted them then got messages back saying they wanted us to join them.
"A lot of the boys there are rooting for us which is excellent.
"We're looking forward to seeing them on the last day of the season."
Morris has started just four games this season, coming off the bench 16 times.
He has scored six goals since arriving from Norwich in January, after which he struggled with a minor groin problem.
"I am feeling good. The medical staff and the gaffer were really good with me. They didn't force me to do too much.
"I still got a good amount of minutes without doing any further damage.
"I'm spot on now.
"Whether I start is neither here nor there for me. I am at the gaffer's disposal for him to use me as he sees fit. I am just here to serve him, he's a great gaffer with the lads behind him. His rotation has been working.
"You can be childish about it and throw your arms around but that is not my character."
Morris has competed for promotion before, although at League One level with Shrewsbury who lost the 2018 play-off final at Wembley to Rotherham.
"We just missed out on automatic promotion then had a play-off run, so it's not my first rodeo. The same basics apply – the mentality and team cohesion, which is excellent here, and the focus on game by game."