Callum Brittain says qualifying for the play-offs with Barnsley is 'easily the best achievement of my career' but hopes it is bettered by promotion in a month's time.
The 23-year-old wing-back joined the Reds from MK Dons in October and has been a key part of them finishing in the top six which was confirmed this week.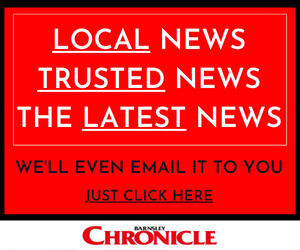 He told the Chronicle: "It's easily the best achievement of my career so far.
"We've worked very hard and it's been a slog in terms of the schedule. It's an amazing achievement for everyone at the club and it's an exciting time.
"I finished third in League Two with MK Dons and went up automatically but it's not at the same as this feeling because the prize is a lot bigger.
"Everyone is proud of what we achieved, no one thought we would do it at the beginning of the season. But there are games to be focused on and we want to finish the job now."
Brittain has played 41 games for Barnsley but all of them have been behind-closed-doors. The Championship play-off fixtures may be played in front of crowds, although that is yet to be confirmed. He said: "I am gutted the fans haven't been there. I have had loads of support from them on social media so it would be really good if they came back for the play-offs. It's nuts that they have never seen me play. They will be all waiting to see if they can get back and so will we because we need their support.
"My dad has watched every single minute of every game and it would be nice if he could get to one of the games."
Brittain does not want to be rested for the final two league games.
"They are as meaningful as any game in this campaign. Momentum is a very powerful thing, we have shown that with the runs we have been on. If we can have good momentum going into the play-offs, it will give us a really good chance.
"I don't think there is any point in being rested, especially when the games are Saturday then Saturday. It's up to the gaffer but I want to play and so do all the other players."
Brittain has registered five assists for the Reds but is yet to score.
"It would be great. I haven't thought about it too much, it will come when it comes. If other people are scoring and we're winning, that's what matters. I have come close on several occasions."