KEVIN Miller was Barnsley's last line of defence at Wembley 20 years ago but is now on the frontline during the coronavirus crisis.
The former Reds goalkeeper works for a company that transports prisoners from police stations to courts or prisons in his home county of Cornwall.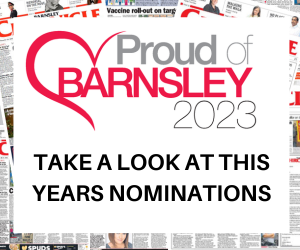 He said: "It's very different but really enjoyable and interesting. I was a very hot-headed footballer but, in this job, you have to be very calm.
"I never realised until I did this job how many people in this country have mental health problems, and that is a big part of what we encounter.
"We have had to make a lot of changes during the lockdown but we are definitely at risk. We are wearing PPE and masks. Some of us have been spat at and verbally abused.
"We have mainly been taking people to video links for trials but now they are starting to go back to courts again."
Miller joined Barnsley early in the 1999/2000 season from Crystal Palace who had gone into administration.
"I wanted to work under Harry (Dave Bassett) because I had heard he was a brilliant man-manager. He was the best I played under.
"We were free-scoring but we conceded quite a few goals which I didn't really like. In my first two games, we beat Portsmouth 6-0 then conceded six at Ipswich two days later.
"Despite that, it was the most happy and relaxed I have ever been in football because of how good Harry was and what a good bunch of lads we had.
"I loved my three years at Barnsley.
"I loved everything about the club and the place."
The play-off final loss to Ipswich was Miller's first game at Wembley.
"My dad came up so for him to watch me play at Wembley was everything I wanted since I was a kid. I had 30-odd friends and family there.
"Ipswich maybe had five or six attempts at goal and scored four.
"I don't think I was really at fault for the goals but it was horrendous and devastating to have nothing to do, except one save with my legs in the first half, and lose 4-2.
"There were other games like a 0-0 draw with Fulham when I made save after save. The final was a really sad end to an incredible season."
Miller was Player of the Year in 2000/01 then left in 2002 having played 134 games for the Reds.