THE LIST of Barnsley's opponents next season is now finalised and, although it is thoroughly disappointing that they will not be visiting Anfield and Old Trafford or welcoming Manchester City and Chelsea to Oakwell in the Premier League, there are still plenty of reasons to be excited about 2021/22.
Regardless of the division, Oakwell looks likely to welcome back as many fans as want to attend when the next campaign begins in August – ending a wait of 17 months for those not lucky enough to get a ticket for the play-off first leg.
They will return as excited supporters of a club who got to within two games of the top flight, totally unexpectedly, and should be capable of another strong season if they can have a good summer transfer window.
After a weekend of play-off drama, which many Reds fans may not have had the stomach to watch after agonisingly missing out to Swansea City in the Championship semi-final, we now know the 23 sides that will visit Oakwell in league fixtures from August until May.
Blackpool won the League One final, denying the Reds a first league meeting with Lincoln City in more than 40 years, and joining Hull City and Peterborough in gaining promotion.
They replace Wycombe Wanderers – unless Derby County are given a points deduction for 2020/21 – as well as the Reds' two neighbours Rotherham United and Sheffield Wednesday, meaning there will be fewer local derbies for Barnsley.
The Championship final saw Brentford beat Swansea to go up along with Norwich City and Watford, while Fulham, Sheffield United and West Bromwich Albion drop out of the top flight.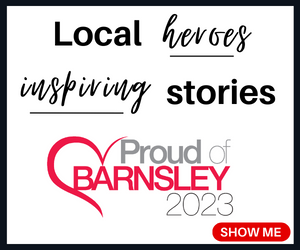 The three relegated Premier League sides will be strong contenders for an immediate return, and have automatically been installed by bookmakers as favourites just in front of losing play-off sides Swansea and Brentford.
Barnsley are slightly further back – behind so-called bigger clubs such as Nottingham Forest and Stoke City – but still in the top ten with most firms which is a far cry from being the perennial favourites for the drop and shows a change in perception about the Oakwell club.
Brentford's victory could be viewed as a good sign for Barnsley, who have followed a similar data-driven approach to recruitment and developing players.
But the Bees spend far more than their annual turnover in wages, something the Reds seem unlikely to copy, while the London club pays more than twice as much to its players.
One area where the Reds can aim to emulate the Bees is their ability to regularly sell players for £10million or more, which allows them to bring in several new players and strengthen the squad overall. That is surely the kind of price the Reds have to be looking to receive for their star players in this current squad, all of whom are contracted until at least 2023.
But this may not be the right summer to sell.
Clubs are still recovering from the impact of the coronavirus crisis and playing behind-closed-doors, with several of them posting huge debts in their 2019/20 accounts which were revealed in recent weeks.
Barnsley, meanwhile, were roundly and rightly praised for their accounts which show a marginal loss but generally paint the picture of a very well-run club.
Should they achieve their stated aim of keeping the this current side and staff together – and recruiting wisely – then they could be in a very good position for another strong campaign.
Valerien Ismael has been linked to various clubs this summer but Barnsley are insistent he will take training on June 28 and be in the dugout on August 7 when the new seaston starts.
Keeping the head coach who worked wonders last season seems like the most important factor of all this summer, but he will be more likely to stay if he is backed in the transfer window with key players staying and new signings arriving.
He has already lost loan star Daryl Dike, with the club with one of the lowest wagebills in the division always unlikely to keep a loan player who became one of its most sought-after talents.
The Reds genuinely thought at first that they could sign him permanently but, after huge success on the pitch alerted Premier League clubs, the all-round package of fee and wages became too much within their budget.
Some have said they should have had wages agreed as part of the initial deal, but Dane Murphy says there was not enough time to do in less than 24 hours between his international debut making him eligible and the UK transfer deadline. The Reds are open to criticism for their management of the situation but, for very little expense, they had a top international prospect for four months who helped turn them into a top six candidate and change perceptions of the club.
His move might also persuade other talent from US or elsewhere to move to Barnsley.
Barnsley will be hoping that Dike is the last player they lose this summer.
That will not be easy, especially in the case of out-of contract captain Alex Mowatt who, in order to stay, may have to put guaranteed football as a Championship captain at a club that he knows ahead of an increase in wages as he heads into the peak years of his career. But the Reds seem genuinely convinced that he will stay.
Michal Helik – already the subject of approaches from overseas clubs in January – could play himself even more into the shop window if he impresses in the European Championships.
Mads Andersen, Callum Styles, Callum Brittain and Cauley Woodrow will surely be of interest to other clubs but Barnsley have them all on long-term deals and seem determined to keep them, while improving some of their deals.
Helik and Woodrow are older than the others mentioned, as they turn 26 and 27 respectively later this year, and have one year less on their contracts. In theory that makes them the most logical players to sell but they add so much to the team with their ability and leadership that it makes sense to keep them unless Barnsley receive more money than ever before.
In terms of players coming in, a replacement for Dike will now rise to the top of the shopping list while they may need to strengthen in central midfield, even if Mowatt stays but clearly more urgently and in depth if he leaves.
A new left-back will be high on the agenda, especially if Styles is backed to move into the centre to replace Mowatt, while Clarke Oduor has been out of the side for six months under Ismael and also prefers to play in midfield. Ben Williams is likely to return from a season-long injury but the Reds may look to strengthen in that area.
Overall, it looks like a summer in which finishing touches need to be applied rather than the usual major overhaul.