BARNSLEY will complete their pre-season friendly schedule at Premier League champions Manchester City tomorrow.
The Reds were due to visit Watford but cancelled that match and will instead play Pep Guardiola's side at City's academy stadium in a behind-closed-doors game from 6pm.
Romal Palmer, who came through the City academy before being released at 16 and supports them, told the Chronicle: "It's a great one for me. I don't really know how I am supposed to act when I get in there. I will try to be cool.
"But what an experience and a good way to end the pre-season.
"It was upsetting to be released from a club that I loved all my life but to go back to the same academy that I left, as a professional footballer for Barnsley, and get all those memories, it will be great.
"I played with Phil Foden and Luke Bolton who was in their team the other day. I can't say I played with someone like Fernandinho but it would be great to come up against him."
While it is unknown how strong a team City will field, it could be a chance for Barnsley to face some of the top players in the world including former Oakwell academy product John Stones.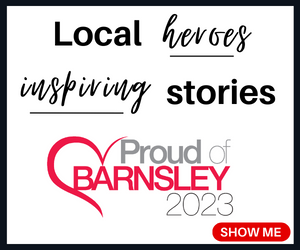 Striker Carlton Morris told the Chronicle: "The lads are really excited for that one – it should be a really good experience for a lot of people.
"We had a good game lined up anyway but, no disrespect to Watford, it's been upgraded to one of the best teams in the world.
"That will be another experience to add to our resumes.
"We have seen a lot of those players in action in the Premier League and the Euros."
Wing-back Callum Brittain added: "It will be a challenge.
"We have played a few teams in the leagues below us so it will nice to test ourselves against the champions."
Mads Andersen and Victor Adeboyejo are expected to miss the match due to injury.
So far, Barnsley have won 2-1 at League Two Rochdale and 2-0 at home to League One Sheffield Wednesday before drawing 0-0 with League One Morecambe on Friday at the end of a training camp at Loughborough University.
Meanwhile, Barnsley under 23s won 8-0 in a pre-season friendly at Hemsworth.