Markus Schopp has suggested he will make several changes to his side for their EFL Cup trip to League One Bolton Wanderers tomorrow and he is hoping for a good run in the competition.
Schopp's side began their 2021/22 campaign with an encouraging 1-1 draw at Cardiff City on Saturday in the Championship.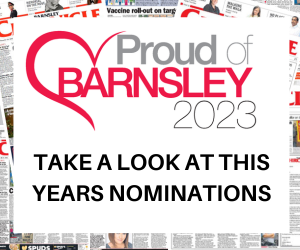 Asked if he will make changes for the Bolton game, especially the introduction of Obbi Oulare, Aaron Leya Iseka, Devante Cole and Herbie Kane who were not in Saturday's squad, he said: "It is very likely that some of the guys get a chance to play. They will get a couple of minutes, probably a bit more. We will have a good mix of the players who played on Saturday and the players who did not play.
"We have a couple of players who were not 100 per cent fit on the weekend but they are fitter now. There are a couple of positions where I want to see how they are doing, not just in training but in a game."
Bolton – now managed by Ian Evatt – finished third in League Two last season, following two successive relegations.
They have three former Barnsley players, including winger Lloyd Isgrove who played 59 games for the Reds – scoring four goals including in the 2016 League One play-off final – in a loan from Southampton then an unsuccessful permanent stint that ended in 2019.
Among his team-mates are full-backs Declan John and Gethin Jones who had loan spells at Oakwell from Cardiff in 2015 and Everton in 2017 respectively. John and Jones started on Saturday in Bolton's 3-3 opening day draw at home to MK Dons on Saturday, with Isgrove coming off the bench.
Schopp said: "We did good research on them. We know where they are coming from, they had a tremendous season last year. It's good for English football to have a team like Bolton coming back. We will be really well-prepared. We will be ready."
The Reds' last victory over the Trotters was at Oakwell in the FA Cup in January 1998 courtesy of a free-kick by Darren Barnard. In the 23 years since then, they have lost six and drawn six of their 12 meetings.
Barnsley have never won in seven attempts at the University of Bolton Stadium, previously known as the Reebok Stadium, where they play at 8pm on Tuesday.
The Reds – whose last win at Bolton was a 3-2 success in 1994 – reached the third round of the EFL Cup last season, beating Nottingham Forest and Middlesbrough before losing 6-0 at top flight Chelsea.
Schopp said: "We played Chelsea last season so for a Championship team it is always the aim to play against a Premier League team. That is our goal. We need to have 100 per cent concentration and preparation. The guys need to give everything to get in the next round.
"When you are not in England you only see the schedule of the Championship and you think it is impossible. But the cup is also important. You want to do your best in every game. The guys are ready. The guys showed a winning mentality in Cardiff which is exactly what I want to see. I want to see it again in Bolton."