Markus Schopp was surprised by his Barnsley side's poor defending and frustrated by their lack of clinical attacking as they lost 1-0 at home to Luton Town on Tuesday.
Luton netted in the fourth minute then missed other chances while the Reds had 70 per cent of the ball but struggled to create opportunities.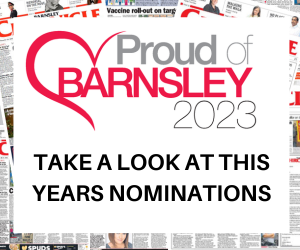 Schopp told the Chronicle: "We are disappointed. We were defensively too poor and struggling with balls we usually don't struggle with and the second thing is we were not creative and clinical in the last third.
"When you are 1-0 down that early, it is a tough one to find the right answers. After ten or 15 minutes, we found good solutions but we were slow with the execution. We have to improve in the last third.
"In the box, we were not clinical. Carlton Morris was a big missing link because he could give us better answers.
"There was a lot of good stuff in this game but we are really disappointed because the lads deserved a bit more."
Striker Morris had a scan on his injured knee earlier today. Schopp said: "We are waiting for the last tests but probably he will be out a couple of weeks."
Summer signings Obbi Oulare and Aaron Leya Iseka both were not involved again tonight. Schopp said: "We want to get them as soon as possible. It is up to them to give us the right answers. There is still a bit of work to do. It is still about fitness."
With those players missing, Schopp was asked if he was happy with options he had in his squad, especially in attacking areas. He said: "We know how long the season is and of course I would like to have all my options on the bench as soon as possible. But we know what happens if a player is not prepared well and he gets injured then we lose him for a long time. The injuries make the situation not easy."
Schopp said he would not panic after the first loss of the season. He said: "I was very clear in my analysis after the Saturday game and I will be today. It is easier when you win 1-0 than lose 1-0 but it's all about how we bring certain things on the pitch. We did some things really really well but we struggled with situations where usually we don't struggle like in our defensive line. The good things in this league is that we don't have to wait too long to play against."
Captain Cauley Woodrow told the Chronicle: "Luton scored really early and, at that point against a team like them, we knew it would be really hard because they are aggressive and hard to break down. We grew into the game, got the ball in good areas but it didn't really fall for us. The chances were on the volley and hard techniques. It didn't go in but we're not too disheartened."