SUE BAILEY suffers about 100 joint dislocations every day, and has to snap her wrists and fingers back into their sockets while playing table tennis, but is hopeful of collecting her first Paralympic medal at the sixth attempt in Tokyo next week.
The 48-year-old from Dodworth, who is a teacher at Shawlands School, competed at Sydney in 2000, Athens in 2004, Beijing in 2008, London in 2012 and Rio in 2016.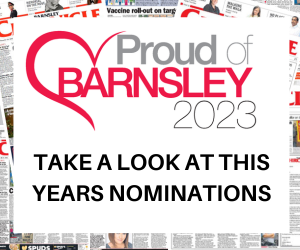 She suffers from Ehlers–Danlos Syndrome which causes her joints to disclocate and has lived most of her life in a wheelchair.
Bailey, who previously competed as Sue Gilroy, told the Chronicle: "My fingers, wrists and shoulders disclocate throughout games – usually after I have played a shot.
"During a rally, I just have to try to snap them back into place before the other player gets the ball back to me. Sometimes I don't have time so I have to play with a dislocated finger or wrist which is obviously very painful and difficult.
"I am in constant pain but it's about managing it to have as good a life as possible.
"Everybody has lots of different disabilities at the Paralympics and has overcome adversity.
"Mine is one that is there day, in day out but you do learn to live with it and try to achieve what you can.
"It's very difficult living with a disability but hopefully my success, and the Paralympics in general, show other disabled people there is nothing you can't do – you just do it in a different way.
"You can achieve anything you want with hard work."
Sue admits the last few years have been very difficult for her, as she has been through a divorce as well as some serious injuries and the Covid-19 crisis in which she had to shield.
But she is determined to be successful in Tokyo to inspire young disabled people and to represent her hometown as well as her father. Bailey said: "Not that many people from Barnsley go to the Olympics or Paralympics. I have lived in Dodworth all my life and I am really proud to represent the town.
"I am competing under my maiden name so it is the first time I am competing in my dad Ray's name, which is very special to me. He was a huge influence on my life and my career.
"To qualify for this has been by far the hardest with everything going on.
"But I have come out the other side."
Sue narrowly missed out on a medal in Rio, losing the semi-final and bronze medal matches before the rules changed to award both losing semi-finalists bronze medals.
This time she will be competing with doubles partner Megan Shackleton as well as in the individual event.
She said: "The aim is to medal.
"I have a team event this time so the pressure isn't as high on the singles.
"It's the only medal that has eluded me. I have medalled in the worlds, Europeans and Commonwealths. Fingers crossed it is my year this year."
Sue qualified for Tokyo through a tournament in Slovenia earlier this summer and believes that will give her an advantage over the her opponents at the Paralympics, which she thinks will be a success despite Covid-19 restrictions meaning fans cannot attend.
"There is a bit of apprehension but I think they will organise it really well.
"We will be tested very strictly and it worked well at the Olympics.
"If we're all having tests every day, that should mitigate risks.
"The venues look amazing but it's such a shame there will be nobody there.
"My partner and children would have loved to have come, and my mum again. But it's not safe enough. It will be difficult to be away for such a long time.
"I would like to thank all my family and friends for their support.
"At least we can compete after working towards it for five years.
"No crowds could make a huge difference because usually there is an amazing atmosphere at the Paralympics and it won't be like that this time.
"Luckily I experienced something similar at the qualification tournament.
"That gives me a slight edge over the others who didn't have to do that.
"I have been in that competition environment recently and they haven't.
"I went into that tournament knowing I had to win which was a bigger pressure than even in the Paralympics.
"Training has been going really well and I'm really looking forward to it now. I have been training with my partner who is a retired GB player. That's got me on track."
Sue's wheelchair was damaged on the flight to Slovenia and has not been fully fixed.
"It's still a nightmare and I will have to sort it out when I get back.
"My chair is still not brilliant but it's been mended the best that we can.
"To get a new chair made would take months so I have to have things bent back into shape.
"Hopefully it won't affect my performance. I did well in it in the qualifying tournament but it causes my back a lot of issues because it's not quite right."
The Paralympics begin on Tuesday. The table tennis competition is due to start on Wednesday.