Markus Schopp is happy with the strikers he has at Barnsley despite Carlton Morris being injured until October and the two new Belgian signings are experiencing visa complications which are delaying their debuts.
Obbi Oulare and Aaron Leya Iseka, the Belgian strikers who signed in July, have not been in any matchday squads this season. Both are not training with the Reds as they wait for paperwork.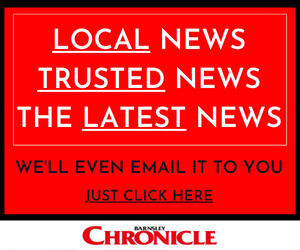 The Chronicle understands that, although fitness is also a problem, there are visa complications which have prevented them from playing so far.
The club are hoping the matter will be resolved in the near future and Schopp said that he hoped they would play after the international break in September.
Their absence and that of Morris leaves the Reds with captain Cauley Woodrow, Dominik Frieser – who netted the winner against Coventry on Saturday – Devante Cole, Victor Adeboyejo, Clarke Oduor and George Miller as forward options.
Schopp told the Chronicle: "I am happy with my options.
"Both Belgians will join us as soon as possible and, when they do, we have more options. Carlton is a big miss because he's really important as a person and player. When they are all back, there is no need to make another move in this position."
Schopp said of Oulare and Iseka: "They want to play and contribute and take responsibility. In the end they will give something that we expect from them."
Morris injured his knee against Coventry City on Saturday and, after scans early this week, is likely to be out until October or November.
Schopp added: "It's a tough one for us. He is a guy who gives us a lot.
"We were fortunate because it could have even been worse."
There are 11 days until the transfer window closes on August 31, with the Reds willing to wait until near the deadline to make sure they get the right deals done. Barnsley are hoping to bring in a new left wing-back as well as potentially a more experienced central midfielder.
As new chief executive Khaled El-Ahmad is still serving his notice with his former employers, co-chairman Conway is working on signing players along with the recruitment department and Schopp. The Chronicle understands that, as of yesterday afternoon, no deals were close but Barnsley were working through a list of targets. Schopp told the Chronicle: "There haven't been any developments in particular but the clock is ticking. It is very important that we don't hesitate but we still have time. There is nothing concrete now."
The Reds are hoping to provide some competition for Ben Williams at left wing-back. The 22-year-old, who missed the whole of last season through injury, started the first two league games but was substituted after an hour in each of them then was left on the bench on Tuesday as Schopp has said he cannot yet play two games in a week.
Callum Styles, Jordan Williams, who has had a minor injury, and Oduor have all played at left wing-back at some point this season but it is not their natural position. Schopp said: "We know that, with Ben, we have a player who didn't play for a long time and, in the Championship, it is impossible for him to play every three or four days. We created another player in that position in Jordan but he is struggling with a couple of things. We definitely have the idea to make a move here but it is must be a move that is right for Barnsley."
Barnsley's current central midfielders are Styles, Josh Benson, Romal Palmer and Herbie Kane, while Jasper Moon also featured there on the opening day in Cardiff. All of those players are either 20, 21 or 22 with Schopp saying he would like to add more experience after the departure of captain Alex Mowatt earlier this summer. Schopp told the Chronicle: "These are players with a lot of potential and it's so important to let them play but, with Alex, we lost a very important player who had the experience to make the right decision in certain instances. We will take a look at the market and, if there is anything available that is right for us, probably it will happen."
Meanwhile, Isaac Christie-Davies has been training with the under 23s, for whom he played at Colchester United this week. The 23-year-old former Chelsea and Liverpool midfielder signed a three-year contract last summer but is yet to make his debut and was loaned out to Slovakian club DAC earlier this season. Schopp said: "He is not playing any role in my thinking.
"He stayed with us for only the first couple of days in pre-season."