Doug O'Kane looks back at an eventful summer transfer window for Barnsley FC
IT HAS been a summer transfer window of four distinct stages for Barnsley.
Phase one: Devante Cole was recruited in June by Dane Murphy and Valerien Ismael who left the club soon after.
Phase two: Owner Paul Conway took a more hands-on role and, working with new head coach Markus Schopp, signed three players in the last week of July.
Phase three: The Reds seemed to be on track to slot in the final few pieces during August but struggled to find the central midfielder and left wing-back that fit their philosophy and budget.
Phase four: Barnsley brought in loanee midfielder Claudio Gomes with an hour left, then announced left wing-back Remy Vita the following day as they had just done before the deadline.
After all that, the positives surely outweigh the negatives in this window.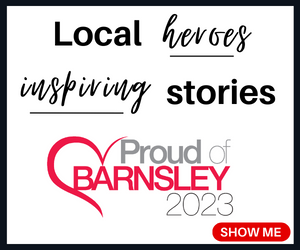 Barnsley didn't sell a regular first team starter in a summer transfer window for the first time since 2012, although they did receive £2million in compensation for Ismael.
This was not the right time to sell, with buying clubs still hurt by Covid, and the Reds had made clear that last season's stars would only go for club record fees of £5million or more.
They have still spent money on transfer fees which most Championship clubs have not this summer. They are a well-run club who have come out of the Covid crisis far less damaged than some rivals.
The Reds have at least two players in every position which is the ideal scenario for any squad.
But it is not ideal that they signed four players in June and July and, by the end of August, only one of them had started a match.
Josh Benson appears to be an excellent signing but Cole is already being left out of matchday squads while Obbi Oulare and Aaron Leya Iseka missed the first five games while waiting for their visas.
The bench on Saturday looked weak, as it contained several players who are yet to prove themselves at Championship level, or indeed in League One or League Two. But it should be very different with the addition of with this week's signings, as well as players returning from injury and the Belgian duo being available.
Vita, Gomes, Oulare and Iseka are the unknown quantities and how well they do will probably define whether Barnsley are in mid-table or higher or lower.
Experience, or lack of it, is an issue as always with Barnsley. Schopp said that he wanted an experienced midfielder, but they signed a 21-year-old who has never started a professional game.
However, Gomes is very highly-rated at Manchester City and more of a defensive-minded player than Benson, Callum Styles and Romal Palmer.
It's very possibly the youngest midfield in any professional squad, but they are also extremely talented – and only time will tell which of those is the most important factor.
Vita's arrival means there is plenty of choice on the left, with Styles having impressed there while both Ben and Jordan Williams are hoping to reach full fitness soon. Styles has already collected three yellow cards in five games this season with the equally whole-hearted Benson and Palmer on two each, so there is a good chance of some suspensions in the coming months.
Co-chairman Conway said that Barnsley were 'two or three players away' when they lost the play-off semi-final to Swansea City in May.
They then lost Alex Mowatt and Daryl Dike from that side, as well as Michael Sollbauer and Conor Chaplin who each played in the vast majority of the matches last season but did not end it as starters. They have signed five players, one of whom, Cole, does not appear to be in Schopp's current plans.
So, if Mr Conway's assessment is correct, they are cutting the margins fine to be competing for promotion this season and need almost every new signing to be a success. That is not necessarily the expectation of all fans, most of whom recognise last season was an against-all-odds fairytale for a club with one of the smallest budgets.
Many just want the Reds to continue to establish themselves in the Championship, remain financially stable while many other clubs are not, and to enjoy watching their team again after 18 months away.
The business this summer should allow them to do that – and you cannot rule out another promotion push – but we will know far more in a couple of months.
HERBIE KANE
The 22-year-old central midfielder was loaned to League One Oxford United for the season, claiming he could have joined another Championship club.
The last Reds midfielder to be loaned to Oxford, Alex Mowatt, then turned into one of Barnsley's best players in recent years.
Kane has three years left on his contract and plenty of potential so will benefit from playing regularly with the Us.
He looked likely to fit into Schopp's style of play after struggling under Valerien Ismael but the head coach does not see a place for him in his squad.
Kane made his debut in the 4-1 EFL Trophy loss to Cambridge on Tuesday.
GEORGE MILLER
The 22-year-old joined League Two Walsall on deadline day for a season-long loan.
Miller signed in 2019 and made his full debut last month in the EFL Cup at hometown club Bolton.
That might be his final appearance as he is out of contract next summer.
In a strange Barnsley career, he signed as a striker but was converted to a wing-back and never started a league game for The Reds while being loaned out to Bradford, Scunthorpe and now the Saddlers.
CONOR CHAPLIN
The striker was sold to Ipswich Town for a similar fee that the Reds paid for him two years earlier. He is one of 19 summer signings for the Suffolk club.
Chaplin netted 17 goals in his two seasons at Oakwell but they had dried up during lockdown with his confidence taking a knock.
He may have done better in Schopp's passing style than Ismael's direct approach.
Some fans say the club shouldn't have let him go and kept the likes of George Miller and Victor Adeboyejo – but other factors have to be taken into account such as the player's desire to leave, wages and a club being willing to take them.
Chaplin started the Tractor Boys' first League One game of the season but has since been injured.
LUKE THOMAS
The 22-year-old winger is now playing regular football again after taking a break for his mental health at the end of last season.
Thomas, who is on loan at Bristol Rovers for the season, came off the bench in Saturday's League Two draw at Barrow. Joey Barton's side are third-bottom in the fourth tier.
JACK AITCHISON
The 21-year-old Scottish striker has been a Barnsley player for 18 months but is yet to make his debut or even train regularly with the Reds as he has been loaned out twice.
He scored for Forest Green Rovers at Premier League Brentford last week in a 3-1 EFL Cup loss.
He had been a substitute in all their League Two matches, which they had won, but then started in a 2-0 home loss to Port Vale on Saturday. Forest Green, managed by former Barnsley defender Rob Edwards, are top of League Two.
SIX PLAYERS AT ESBJERG
The Danish second tier club, who are owned by Barnsley's owners, have six Reds on loan as well as goalkeeper Corey Addai who was at Oakwell last season.
They are currently bottom of the table with no wins from seven games.
In their last league game on Friday, none of the Barnsley loanees started but five were on the bench with four coming on. Patrick Schmidt started the first six league games and scored once before dropping to the bench in the last match.
Charlie Winfield – who scored in the cup earlier in the season – Steve Simpson, Rudi Pache, Jordan Helliwell and Matty Wolfe are also at Esbjerg.MARCEL RITZMAIER
Markus Schopp has been bemoaning the lack of an experienced older central midfielder but let 28-year-old Austrian leave for Sandhausen.
The majority of Ritzmaier's 22 games for the Reds, after arriving in January last year, suggested he was not the answer in the Championship. He has started three games for Sandhausen in the German second division.
MICHAEL SOLLBAUER
The 30-year-old defender has made an impressive start with Dynamo Dresden.
He has started five league games so far, collecting ten points, for the side who are third in the German second division after promotion last season.
Sollbauer was a popular figure with the Barnsley fans and in the dressing room, having played a huge role in keeping the Reds in the Championship in 2020 then starting the majority of the matches last season.
He requested the move to be closer to his family in Austria.
ELLIOT SIMOES
The 21-year-old forward moved permanently to French second tier side AS Nancy, another club part-owned by Barnsley's owners.
He started last week then came off the bench on Saturday.
He is playing under Daniel Stendel, who was in charge of the Reds when Simoes arrived at Oakwell in 2019 but did not play him and said he was not ready for the first team.
The Angola international impressed in some of his 27 appearances for the Reds, scoring three Championship goals, but Valerien Ismael questioned his attitude and loaned him to Doncaster Rovers in League One where he also struggled.
Nancy are currently bottom with one point from six games.
DEVANTE COLE
The 26-year-old striker signed a three-year deal in June, after impressing Valerien Ismael and Dane Murphy who then both left the club.
New head coach Markus Schopp is yet to start Cole and left him out of the matchday squad on Saturday in favour of George Miller, Victor Adeboyejo and Cameron Thompson.
Cole arrived at Oakwell with no Championship experience and a record of one goal every five games in League One, although he scored 12 goals in the SPL with Motherwell last season.
He was unlucky to miss much of the later part of pre-season with illness.
So far he has not made a big impact in three appearances off the bench, while missing a penalty in the EFL Cup loss at Bolton Wanderers.
Despite that, his name has been sung by the Barnsley fans more than anyone else's so far this season – especially in away matches.
OBBI OULARE AND AARON LEYA ISEKA
The Belgian duo are still waiting to make their debuts after signing in July.
Co-owner Paul Conway lambasted the UK government for the delay in getting the players' visas.
Oulare received his visa late last week and Iseka's arrived over the weekend so they can train with the squad.
There are still understood to be fitness issues, especially with Oulare, but fans should start seeing them in matchday squads in the coming weeks.
They could both add a lot to the team as Oulare is the targetman Barnsley are currently missing while the pacy Iseka is more of a wide forward who has played almost 100 games in the top league in France.
They will be extra options for Schopp whose forwards' department has looked thin on proven quality in recent weeks.
JOSH BENSON
Easily the most impressive of the summer signings so far in terms of his performances on the pitch.
He assisted a goal six minutes into his debut at Cardiff then played a role in both goals at QPR last week.
Although he is still getting used to the Championship, he looks to have the technical ability to thrive for Barnsley and become a real star player.
CLAUDIO GOMES
The 21-year-old was brought in with an hour left in the window – exactly a month after playing for Manchester City against the Reds in a friendly.
The loanee Frenchman is a more defensive midfielder than those already at the club.
Barnsley's incoming chief executive Khaled El-Ahmad used to work for City whose manager Pep Guardiola played with Markus Schopp at Brescia.
REMY VITA
The final piece of the puzzle which leaves Barnsley with cover in every position.
Signing a left-back – the position they needed most to strengthen – and a Bayern Munich player is an unexpected extra treat for the Reds faithful after they thought they had missed out in the window.
The season-long loan deal was completed with two minutes left on Tuesday night and announced on Thursday after delays due to paperwork.
The Reds had not signed a left-back for the first team since Dani Pinillos in 2018.
Vita is thought to be highly-rated at Bayern who have a deal in place for Barnsley to sign him after the loan.