A NUMBER of former Barnsley players are due to play in a cricket match at Darfield CC on Sunday to raise money for local mental health charities.
Organiser Jon Parkin – who played for the Reds as well as various other clubs – now plays cricket for Darfield and is also part of the Walking Is Brilliant group of ex footballers and others who raise money for mental health charities with walks and other events.
A Darfield XI will take on a Walking is Brilliant XI from 1.30pm with entry free but attendees are asked to make a donation.
Joining Jon are various ex-footballers including Dean Windass, Hoyland man Mark Crossley, one of the founders of the group, and former Barnsley players Adi Moses and Wayne Biggins.
Parkin said: "It will be a really good day.
"I hope it's much easier than the coast to coast walk we did earlier in the summer which was really tough.
"A lot of the lads in our group have struggled with mental health issues and, during lockdown, these problems have become a lot worse for a lot of people.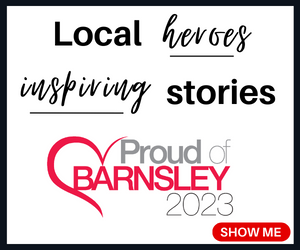 "We just want to put it out there that it's good to talk about it. The number of messages that some of the guys get from people who are struggling is unbelievable.
"We just want to raise as much money as we can to put into local mental health charities.
"All the money I raise will go to Barnsley charities.
"We've done things like donating bikes to groups that get former sportspeople active again and money to a charity that helps bereaved parents."