By Doug O'Kane
MARKUS Schopp is happy with Barnsley's transfer window despite not getting the experienced central midfielder he had initially called for.
The Reds brought in midfielder Claudio Gomes, 21, and left wing-back Remy Vita, 20, on deadline day last week on loan from Manchester City and Bayern Munich respectively.
That swelled the number of summer signings to six, while the Reds did not sell any first choice players for the first time since 2012.
Vita's deal – which is with a view to a permanent signing – went through with two minutes remaining in the window and was announced last Thursday.
Unlike Gomes, he has not been training with the Reds yet, as he is waiting for a visa, but Schopp said he expected him to join the squad next week.
Schopp said during the window that he wanted to bring in a more experienced central midfielder, to replace captain Alex Mowatt who left for West Bromwich Albion.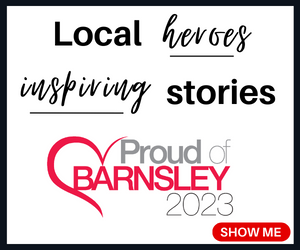 Barnsley have four central midfielders in their first team squad, with Romal Palmer the oldest – as he turns 23 at the end of this month – while Callum Styles, Josh Benson and Gomes are all 21.
Gomes has never played a professional league game, while Benson has started 16 matches in his career, Palmer is approaching his 50th Reds appearance and Styles is the most experienced with 128 career games. Schopp told the Chronicle: "It's the decision of the club and I know how it works.
"We get young players with quality and we take them to the next level.
"We had a couple of games when experience was, for me, a problem.
"But the young players can grow and, with more options, I have more flexibility. These players have waited to break through and Barnsley is a good platform for them. A young player might make wrong decisions but he learns so fast. We will handle these players in the right way so we can succeed."
Styles is naturally a central midfielder but has played the majority of his 81 games for Barnsley at left wing-back.
Schopp said in the summer that he wanted to use Styles in the middle but, due to injuries to Jordan and Ben Williams, he has played most of this season on the left – drifting into the middle when Barnsley have the ball.
"We will be flexible. With Jordan out, with Ben not playing for a long time, we had to go back to Stylesy on the left and find solutions in and out of possession. We know how we can use him even when we have more options on the left."
Barnsley kept all of their first team starters for the first time in a summer transfer window in nine years, with stars such as Styles, Poland centre-back Michal Helik and top-scorer Cauley Woodrow still at the club.
There were understood to have been some bids during the transfer window but they fell well short of the asking price, with the Reds believed to be wanting around £5million for the players who helped them finish fifth last season.
Schopp told the Chronicle: "It's obviously great.
"It is a situation where we can build a lot of other things from there.
"Even those players who had a great season, it was their first season, and we want them to give us the next level."
Last week, Barnsley loaned out midfielder Herbie Kane to League One Oxford United and George Miller – who has been used as both a striker and right wing-back – to League Two Walsall. Both are season-long deals.
Kane said in pre-season that Schopp's passing style would suit his game more than Valerien Ismael's more long ball football from last season.
But his only action under the Austrian was 30 minutes as a substitute in the EFL Cup loss to Bolton Wanderers last month.
On Kane, Schopp said: "The main reason is that he needs as many games as possible. He has so much quality, but in pre-season he had a couple of weeks in training then came back then was off again. In the Championship, it is tough to handle a situation like this.
"He needs to get minutes then we will look at what we have to do."
Barnsley wanted to move on another central midfielder Isaac Christie-Davies, 23, in the window but were not able to.
Schopp said he would continue to play in the under 23s.
On Vita and Gomes, Schopp said: "We got players in certain positions which we were asking for. With Remy we will get a really really young and talented player who wants to make the next step.
"He is very attacking.
"With Claudio we got a player in the centre who gives us something we probably didn't have.
"We are more flexible now.
"For us it's a big thing that clubs like Bayern and Man City gave us their players. It was so important for us to have a season like last season."
Defender Rudi Pache and striker Steve Simpson have both joined Danish club Esbjerg permanently, with the Reds having a sell-on clause for Pache. Neither ever played for Barnsley. Esbjerg – who are owned by Barnsley's owners – also have Patrick Schmidt, Charlie Winfield, Matty Wolfe and Jordan Helliwell on loan from the Oakwell club.