Brad Collins was delighted to produce a man of the match performance on the five-year anniversary of his father's death and cheer his family up on a very difficult day.
The Barnsley goalkeeper was a teenager when his father Mark Collins passed away on September 15, 2016.
Five years later to the day, Collins made a series of magnificent saves, including one from a penalty, as Barnsley drew 1-1 at Stoke City on Wednesday evening.
Collins told the Chronicle: "I would like to say someone was looking down on me because it was five years to the day since my dad died.
"It was fantastic to put in a performance like that with everyone at home watching.
"The amount of messages I got after the game from family is incredible and it gives them something to smile about on a bad day for the family.
"I told them all to stay at home because I wanted them to be together. Luckily I could put smiles on their faces."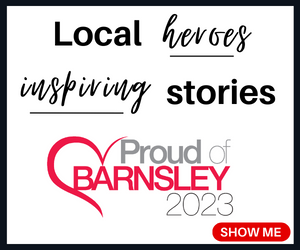 Collins added: "The anniversary inspired me.
"My dad was a big part of my footballing journey growing up.
"With some of the saves and luck that went my way, he was definitely looking down on me."
Collins, 24, was also pleased to make up for his error on Saturday when he spilt a cross for Bournemouth's second goal in a 3-0 Reds defeat.
"I wasn't happy with my performance at Bournemouth so it was important that I came back fighting and put in a strong performance. I did myself justice.
"As a young goalkeeper you can't get too low or high.
"It was a mini blip for me on Saturday but I am happy to come back four days later and put in a good performance."
Barnsley captain Cauley Woodrow netted a spectacular free-kick equaliser at Stoke but was beaten to man of the match by Collins.
Woodrow told the Chronicle: "Brad was unbelievable.
"He is a top goalkeeper who will go on to bigger and better things.
"He has got all the attributes – he can kick, he can save the ball.
"After the weekend he was disappointed and on the bus home from Bournemouth, because we sit together, he said to me: 'I am going to be unbelievable on Wednesday.'
"On a personal note it was a tough day for him and he did his family proud. When he went into the dressing room, everyone cheered and clapped him which was fully deserved."
Collins was pleased with the point in midweek and believes the Reds can challenge for promotion again after missing out in the play-offs last season.
"Stoke are very strong but we always believe and don't fear anyone anymore. We have a point to prove to get back to where we were last season when we finished fifth.
"We want to push and do that again.
"We think we can beat anyone and we want to keep pushing.
"We got absolutely battered in Bournemouth and were lucky to lose 3-0. But it was a good point in Stoke and we can build on it."
Collins was judged to have tripped Sam Surridge for the penalty, awarded by referee Leigh Doughty.
The goalkeeper did not dive and pushed Mario Vrancic's spot-kick onto the crossbar in first half injury-time.
He said: "I did not think it was a penalty one bit. The ref said he didn't see me touch him but he didn't see me touch the ball. Sometimes they are given sometimes they are not.
"Kev Pilkington (Barnsley's goalkeeping coach) told me before the game that their penalties go down the middle. It's all his work and he's made me save it."