BARNSLEY FC have 'forgotten their values' after closing Oakwell's West Stand, say the club's supporters' trust, while fans have told of being forced to sit apart from family members and others have handed back their season tickets following decades of support.
The Reds announced last week that they would close the 130-year-old stand and relocate the almost 1,000 fans who have season tickets there, due to 'structural challenges, safety concerns and crowd management issues'.
Ground owners Barnsley Council say the stand is 'perfectly safe' and the club now admit the change is also for 'operational reasons.' Fans impacted have the option to claim a refund on their season tickets and Chronicle has heard from many fans who have done so.
In a statement, Barnsley FC Supporters' Trust said: "Unfortunately, with the recent announcement of the closure of the West Stand, the values of honesty, respect and integrity appear to have been forgotten.
"How have we found ourselves in a position where 1,000 season ticket holders are faced with the difficult decision of choosing between an inferior seat that will likely diminish their Oakwell experience, or ending their association with a football club they've supported for years, decades or a lifetime?
"How, when Barnsley supporters have backed the club in its hour of need during a pandemic that threatened its future, are these same loyal supporters being disregarded so easily?
"How have we managed, as it appears on the outside looking in, such an alarming fall from grace in less than six months regarding club and supporter relations?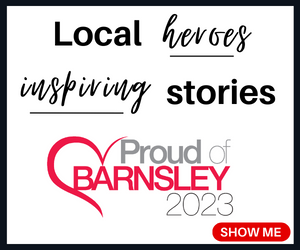 "Last season, 6,000 supporters bought season tickets knowing that seeing any live football at Oakwell was unlikely. We then had 10,000 plus supporters buy season tickets for this season, despite the uncertainty around when capacity crowds would return to Oakwell.
"This was the Barnsley FC community showing support for the players and coaching staff who pulled off the unthinkable away at Brentford, went one better by coming close to achieving the impossible last season, but also to support the amazing staff behind the scenes that work tirelessly for the club on our behalf."
Ronnie Ross, who has been supporting the Reds since 1949 and has been a season ticket holder in the West Stand for 25 years, said he received a 'generic letter' from the club's finance department last week.
He said: "What a blow.
"The other half of the West Stand has been closed for years – so why hasn't work been done to put it right?
"The problems with the stand must have been known for years. Why wasn't the closure announced before fans bought tickets at the start of the season?
"We sit there because that is where we want to sit – behind the dugout – not in some other part of the ground that happens to be vacant and away from our matchday friends of years.
"I can't help feeling this is another example of money being the ruling factor. Being a supporter is in the heart, not in the bank balance. Look at the loyalty of the fans last season buying tickets and never seeing a game. Barnsley FC is nothing without the fans. Patrick Cryne must be turning in his grave.
"Once a Red, sadly no more."
Dave Holliday travels more than 200 miles from Surrey to home games to sit in the West Stand with his 87-year-old father. They are both season ticket holders but have had to be separated in their new seats. He said: "My dad has been sitting in the West Stand for 25 years and I've been next to him for the last 15.
"We've lost the seats we have and the chance to sit with the people we usually sit with.
"We can't get seats next to each other because my dad isn't able to sit in the East Stand Upper or near the front of that stand which would be exposed.
"We're not sure yet whether we will accept those seats or ask for a refund.
"I will probably accept it because it's a big part of my weekend to go to the football with my dad and I'm not going to let them stop me doing it.
"But if it was any other business, I would go elsewhere.
"The people in the West Stand tend to be people who have been there a long time.
"My seat there is an excellent seat and much better than the new one I have been given.
"The letter we got said it was for structural reasons, and I think we all know that is not the case, and it doesn't say when we might return if ever.
"The letter starts off with 'being transparent' but it is anything but."
Another fan, who wished to be known as Andy, told of returning his season ticket. He said: "What a really sad experience that was. It's a decision that I've thought long and hard about.
"First and foremost I simply don't believe that the stand is unsafe therefore there is something unsavoury going on behind the scenes. Someone's not telling the truth and that's scary. I'm torn because, due to work commitments, I can only attend Saturday matches but I've always been more than happy to pay my full money for a season ticket hoping that I'm contributing to my club and my community. But that feeling has now gone. I just feel that I had to vote with my feet and also the current owners don't deserve my money right now."
Barnsley council, who own the ground, responded to Barnsley FC's statement the following day, stating that it had inspected the West Stand on September 21 and found it 'perfectly safe to host professional football.'
The statement, on behalf of landlord Oakwell Community Assets, added: "We're somewhat surprised and disappointed for the supporters at the decision that Barnsley Football Club have taken to close the West Stand, and we urge them to make their desired improvements and get the fans back in as soon as possible."
The club then released a second statement, saying they 'respectfully disagree with some of the observations' made by the council. The Reds admitted a safety certificate had been granted but again cited safety concerns and said that it was an 'operational decision.'
This latest development comes after the club's co-chairman Paul Conway said his group, which owns 80 per cent of the club, had 'given up' their original plan of buying the stadium which is half-owned by the Cryne family, who also own 20 per cent of the club, and the council. The majority owners are in negotiations with the council over a new rental agreement, which are understood to be not near a conclusion.
Conway claims they cannot get 'clean title' on the land due to a third party claim, which the Crynes insist is more than a century old and irrelevent.
There is also an ongoing legal row between the two sets of owners over Conway's group's decision to stop paying instalments to the Crynes from the 2017 sale of the club.
Chief executive Khaled El-Ahmad is due to meet supporters and the press late next week to discuss the West Stand further as well as other issues.
THE SUPPORTERS' TRUST'S QUESTIONS TO BARNSLEY FC
Supporters were initially told the West Stand was closed for safety reasons, but this was later changed to operational concerns. Could this be clarified in a full and transparent public update?

For the Sheffield United fixture on October 24 the North Stand will accommodate it's largest away following of the season at over 4,100 supporters. Can it be confirmed or denied that the closure of the West Stand was commercially motivated to increase match day revenue? If the motivation isn't a commercial one, can you explain the sudden increase in the away team allocation for this particular game?

Can we have complete transparency on what the issues with the West Stand are, what the plan is to rectify these issues, and when we can expect to see the stand re-open?

Contradicting statements from different parties benefit nobody. Even if the Supporters' Trust must act as a mediator, can ongoing communications be aligned, collaborative, and in the best interests of supporters from all those concerned?

Whether one supporter or 100 supporters have decided to end their season ticket association with the football club, can we see a clear strategy to appease these people?

Considering that many supporters will be moving seats under duress, and non-West Stand supporters are equally upset about how this has been communicated and managed, what do we plan to do as a football club to rectify this and bring the community feeling back to Oakwell?