Doug O'Kane looks at some key issues as under-pressure head coach hopes to turn around worrying form
A MANAGER who takes over a team that just finished fifth and has them in the relegation zone after a quarter of a season would already have been sacked by many EFL clubs.
There are caveats for Markus Schopp, who has been unlucky with injuries to key players, and others within the club must shoulder some of the blame, while 11 games is probably too early to make a final judgement.
It is still possible that he could turn things around, but it is difficult to find many positive adjectives to describe his performance as Barnsley head coach so far.
He has eight points from 11 games compared to Valerien Ismael's 21 and Gerhard Struber's 15 despite them both having no pre-season and taking over sides with far less momentum and confidence. He only has two more points than Daniel Stendel who was sacked 11 games after a promotion – although that was also amid allegations of the German trying to force through a move to another club.
But it is not just the results.
Schopp's Barnsley are really struggling to put together a good 90-minute performance, with a few promising first halves followed by shocking seconds, while he seems slow to respond to tactical or personnel changes by the opposition.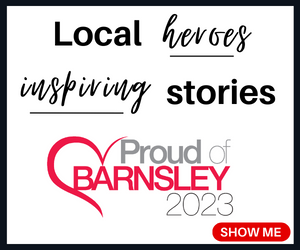 Boos have rung out after recent home games, which have become toxic atmospheres, while his popularity among fans appears to be low.
Ismael was an extremely tough act to follow, but Schopp should be doing better.
Having just played three teams who joined them in the bottom seven – and lost to them all – the Reds now face tricky trips to Reading and Middlesbrough before a home derby with Sheffield United.
If they have not improved their points tally by then, Schopp will be under almost unbearable pressure ahead of the trip to Bristol City then the home games with fellow strugglers Derby County and Hull City.
With Carlton Morris, Mads Andersen and Josh Benson all potentially returning in the coming weeks, Schopp – who has been in charge for almost four months – will have fewer excuses if he does not get at least a couple of wins in that time.
He has just had another international break to work with the players.
Sources at the club say everyone is fully behind Schopp. But this poor run will only be tolerated for so long. Here are some key factors:
COLLECTIVELY, NEW SIGNINGS HAVE NOT MADE AN IMPACT YET
Although it would be harsh judge Barnsley's new signings individually so soon into their Reds careers, it's clear that collectively they haven't made anywhere near the desired impact so far.
Eleven games into the season, seven new players have started nine matches between them while contributing no goals and one assist despite them all being either forwards or midfielders.
Fans are still waiting for the debuts of Obbi Oulare – who is still battling a back problem – and Remy Vita, who has appeared in one matchday squad so far, while Claudio Gomes and Devante Cole have started once each.
Will Hondermarck signed for the under 23s but impressed in three first team substitute appearances before disappearing from the squad.
Aaron Leya Iseka showed promise against Millwall in the last game but must start adding some end product to the attack.
The best of the new signings so far and by far, is midfielder Josh Benson but he has played just once in almost two months due to Covid-19 and now an injury.
Under Ismael, the Reds seemed to be totally united in all departments as they signed exactly the right type of players in the right positions to suit their style of play.
They now seem to have a far more scattergun approach, with many of the signings – including Belgian duo Iseka and Oulare – not being found by the recruitment department which had recent success but by co-owner Paul Conway.
Schopp was clearly desperate to bring in an experienced central midfielder in the summer but was left with players in that role who are all under 23 and, except Callum Styles, all had less than one full season's experience of professional football. That is not the only factor in Barnsley's inability to control games and see them out, but it is one of them.
Alex Mowatt may never be fully replaced but a more experienced player in his absence – even one in his mid-20s with 200 or so appearances in the EFL – would certainly have been a good start.
STYLE TRANSITION TAKING TOO LONG AS REDS GO FROM UNIQUE THREAT TO STRUGGLING 'PASSING SIDE'
Barnsley have gone from a side with a very specific, almost unique and clearly-understood style of play which won them regular Championship games, to just another team trying to play possession-based, passing football which is clearly not working.
They are trying to 'outfootball' sides with much bigger budgets and better pedigree and, currently, they are failing.
Schopp, who had promised a mix of Ismael's style and his own, cannot go direct due to the injuries to big strikers Carlton Morris and Obbi Oulare while the only other forward with real physicality is Victor Adeboyejo who has not scored in 35 games.
But he is clearly a coach who prefers his side to pass through the opposition and the board's decision to change the style so drastically after last season's success is becoming more baffling with each disappointing performance and result.
Schopp wants to often play the ball out from Barnsley's penalty area and, despite being a scary notion for most fans, that has not been the problem – rather the regular absence of midfield control or a threat up front.
They have shown glimpses of the scintillating football they can play – mainly at QPR in August but also much more briefly in some other recent first halves – but it is currently not an approach that produces consistently good 90 minutes or, more importantly, wins.
The transition in style was always going to take time but, more than 100 days since Schopp started working with the players, they have to start showing major signs of progress from tomorrow.
BARNSLEY ONE OF LOWEST SCORERS IN EFL AND CANNOT JUST RELY ON WOODROW
The only clubs in the EFL who have fewer goals this season than Barnsley's seven in 11 games are Doncaster Rovers and Oldham Athletic.
While Cauley Woodrow – the only player to net since August – is a reliable goal-scorer who is on course to reach double figures for a fourth straight season, the Reds are lacking other players who can hit the net regularly.
Dominik Frieser has five in 60, Victor Adeboyejo, six in 77, and Clarke Oduor one in 41 – although mostly as a left-back before becoming a forward this season.
There have been no goals or assists so far for striker summer signings Aaron Leya Iseka, Devante Cole or Obbi Oulare, although their gametime has been limited with the latter yet to play.
Callum Styles can be expected to chip in with more goals and assists but no other midfielder has scored yet this season.
Even the set piece goals from the likes of Michal Helik appear to have dried up. The highest-scoring Barnsley employee this season is George Miller who has four goals in six League Two games on loan to Walsall.
STAND CLOSURE AND STAFF EXITS ADD TO SENSE OF DISRUPTION
The closure of the West Stand has displaced about 1,000 season ticket holders – some of whom have taken a refund on their season ticket rather than be moved to another part of the ground.
The Reds insist parts of the stand are not safe and the closure is unrelated to the battle between the club's majority owners and the stadium owners, or that it is to allow more stewards to work in the away end which increases visiting attendances and generates more money. The club are refusing to provide more details until the chief executive speaks to fans and the press next week, leading to confusion and condemnation from the majority of the supporters.
The big losers, as usual, are the fans – particularly those who have been sitting in the admittedly aged but much-loved stand for decades.
This change would surely have been better made in the summer rather than mid-season.
Supporters are being forced to sit apart from elderly relatives who cannot accept seats which require walking up stairs or are exposed to rain, while others have tearfully handed back season tickets. This should have been handled better.
The Supporters' Trust's emotional statement summed up the general mood and articulated perfectly the concerns following what appears to be a startling PR own goal by a club who should be fighting tooth and nail to keep every fan.
There has also been a 'brain drain' of talented individuals in key roles leaving the club this season.
Barnsley's physiotherapist, goalkeeper coach and groundsman have all left the club in recent weeks – following the summer departures of their captain, head coach, CEO, club secretary, first team coach, sports scientist and analyst.
All of those people have been replaced, mostly promptly by internal appointments, and there is no reason to doubt that the newly-appointed staff are fully-equipped to do an excellent job. But that is not really the issue.
Such an exodus of staff – especially Barnsley man Craig Sedgwick who has been a physio at the club for more than a decade and is very popular with the players – cannot be good for continuity and unity at a time when a new manager is attempting to build momentum and change the style of play. The club insists it is just an unfortunate coincidence that so many have moved on at the same time in an industry in which people often change roles regularly.
Schopp has looked an increasingly lonely figure, especially in the last two games with his two assistant coaches banned.