New Barnsley head coach Poya Asbaghi admits he arrives in a 'challenging situation' but is confident he will achieve his main aim of keeping the Reds in the Championship this season.
The 36-year-old Iranian-born Swede was appointed last Wednesday, having worked his way up from the fifth tier of Swedish football to manage IFK Gothenburg then the Swedish under 21s.
He and assistant Ferran Sibila watched the Reds' 4-1 loss at Championship leaders Fulham on Saturday which left them second-bottom, four points from safety, with two wins from 18 games so far.
In his first press conference on Monday afternoon, Asbaghi said: "It is no secret it is a challenging situation. We have lost nine of the last ten and won one of the last 16. What can happen to a young squad in this situation is your confidence is not the highest. But I hope we can bring good clarity on the training pitch and good gameplans. The roles are more clear so that they will feel more confident. You can gain confidence pretty fast as a young player if you succeed."
Asked for his targets for this season, he said: "I would be pretty happy if Barnsley stayed in the Championship. Considering the situation, a lot of people would be happy with that. Also I want to develop an identity, which we can do alongside staying in the league.
"People will see me as a pretty demanding person. We demand the players to have a mentality that they know exactly what is expected from the theory room and the training pitch.
"In this situation we cannot say it is good enough to do the same as other clubs are doing. Results have not been what we wanted. We want to implement our ideas in the middle of a tough season. We cannot relax and take it a day at a time. We have to work twice as hard as other clubs but I see the players are ready for that which makes me really happy."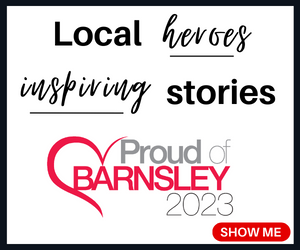 Asbaghi had an interview with Barnsley in 2019 but Gerhard Struber got the job. He said: "We knew about each other but the timing has not always been there. But now finally we started working with each other and we have a really important job.
"My biggest interest is right here and now. We talked and got to know each other but it's not interesting how close we were. What is interesting is what I do now.
"Since then, I was focused on my other jobs. I had an eye on them from a distance and was more aware of them than, say, Reading. But it is no more than that."
Why was he attracted to the job?
"Before I take on new adventures, I ask: 'will it develop me as coach?' and if the answer is yes then it is a job to take. Barnsley had a lot of aspects I felt would develop me – how club works and thinks, how they develop young players. I felt I could also help develop the team."
He added: "I met a lot of fans before and got a really good impression from everyone. I met Barry Murphy. He met me in a really good way. I know he is a big legend of the club.
"I didn't know too much about the town of Barnsley. But I am learning that this is a town of people who have got nothing for free, they have to put in a lot of work to get what other people get with less effort. It is a charming picture of this town who loves the football club. I am sure we can go against the odds like the town of Barnsley.
A lot people work towards buying a ticket to watch this team. I cannot promise them we will win every game because there are lot of things that go against but I can guarantee we will give everything until the final whistle. When we do that I believe the wins will come."
Barnsley went from a direct style under Valerien Ismael last season – when they reached the play-offs – to a more possession-based approach under Markus Schopp who was sacked after one win in 15 league games.
Asbaghi said: "I don't like to compare to previous coaches, if they have been successful or not.
"For us, it's about bringing forward an identity that suits the players we have and that we get roles that fit them as players.
"I want our team to control the different phases of the game in a good way. Of course we want to press, the players have that mentality, but it is about knowing when to do it.
"I am really hopeful as well that we can be smarter in our attacking, knowing where we have advantages - whether that is playing short or direct. If we do that I am pretty sure we can control games in a good way."