New Reds boss talks about stopping playing as a teenager to become a coach, feeling 'ashamed to be alive' after avoiding Germanwings crash and his rise from being youth coach at a Swedish 5th tier club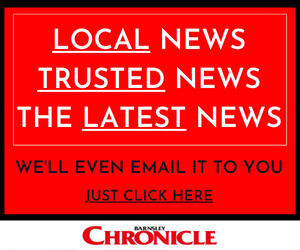 POYA Asbaghi has made football his life but narrowly avoiding the Germanwings plane crash in 2015 put his impressive coaching career in perspective
The new Reds head coach, 36, was an assistant coach with Swedish lower league club Dalkurd in March 2015, when the squad and staff almost got on the flight which the co-pilot purposefully crashed into the French Alps, killing all 150 people on board.
Asbaghi told the Chronicle: "It's difficult for me to even say that things are more important than football.
"But actually in that moment you understand some things are.
"We were going to go home from a training camp in Barcelona.
"Our team was split into three different flights to Stockholm. The fourth flight (via Dusseldorf, Germany) that we didn't fill with any players crashed into the mountains of the Alps.
"When we were checking in, I remember the German school class that all tragically died. When you experience that, you feel ashamed to be alive because others aren't. It was a strange and tragic incident."
Asbaghi says the biggest influence on his life are his parents, who fled Iran when he was one year old.
He began his coaching career in the fifth tier of Swedish football with UNIK before making his name with second tier clubs Dalkurd and Gefle.
"When I was 16 I wanted to be the best football player in the world but soon I understood that, if I worked really hard every day, maybe I could play at some level but I would not be able to compete at the best levels so I didn't want to continue. It was more interesting to start managing because I had more potential as a coach than a player.
"When one door closes, another opens and now I am happy I quit playing when I was 19. Most coaches start when they are 36 or 37. I am 36 and I have coached for more than ten years.
"My career has given me something extra. I don't want to say others get anything for free but I know I haven't.
"I never got a job because I knew someone. I have seen football at all angles. I started as youth coach then a little bit older, then the senior team then someone recruited me one division higher and higher then finally I was in the top league.
"I worked really hard to get where I am. I feel that Barnsley as a club and town is the same. They work hard for what they have. So Barnsley and Poya Asbaghi is a pretty good match."
Asbaghi was appointed by two-time UEFA Cup winners IFK Gothenburg in 2018 and won the Swedish Cup with them in 2020 but was sacked later that year after a 12-game winless run.
"In Sweden it is one of the biggest clubs. They have a lot of history from the 80s and 90s but in the last 20 years they have struggled with finances and that forced them to work with younger players.
"That is an experience that helps me when I come to Barnsley.
"We were successful developing the team and helping the club to survive by selling players, then I worked with the most talented players in Sweden with the under 21s.
"That experience is so important for me now because Barnsley's squad is really young compared to others in the Championship.
"I am in a new country where probably no one knows who I am.
"The best preparation was being coach of Gothenburg.
"I have never experienced English football and English journalists so I can't say I will handle everything perfectly. But I think my experience at Gothenburg will help me.
"I was 32 years old when I was in charge of IFK Gothenburg and I didn't come from a playing career."
Asbaghi also believes his time in charge of the under 21s, when he had players for just a few days, will help as he tries to get his ideas across quickly to the Reds mid-season.
Asked about the transition from Swedish football to the English second tier, Asbaghi said: "It will be different.
"I know how physical it is and teams play in a different way. I have to be humble and adapt to a new country and league and culture. I am pretty sure we will do that in a good way.
"I am not a rugby or ice hockey coach, it's still football.
"I know things I have done in my previous career can be successful here."
Asbaghi is not the only Swede at Oakwell. His compatriot Khaled El-Ahmad arrived as chief executive in September to work alongside club secretary David Wernersson.
"Me and Khaled are from the same city (Uppsala) so we should have known each other for a lot of years because we're both involved football.
"But I only got to know him recently. I know that I was speaking to the club before he was here but it is good that there is someone who I know a little bit from before."
Asbaghi will work with Spanish assistant Ferran Sibila as well Jo Laumann who was caretaker for the previous three games.
"I know from experience how it is to work with Ferran Sibila, he is really hard-working, well-educated and smart so I know exactly what I will get.
"I have known Jo for a week so I don't know him as well but I am impressed.
"He is a hard-worker with good ideas and he has worked longer with this team than me and Ferran. Using Jo in a good way is very important. I am confident we will work well as a trio."