BARNSLEY forward Devante Cole says he no longer takes a knee before games as the gesture has 'lost its message' and that his colleagues at Oakwell respect his decision.
The 26-year-old has not joined his team-mates in kneeling before games as part of English football's anti-racism campaign which began in the summer of last year.
Cole told the Chronicle: "It's my personal preference. Taking a knee has lost its message, for me. It's my choice.
"I have not been doing it for the last few months, even into last season.
"I feel a lot more needs to be done in the game, not just taking a knee.
"We would be here all day talking about what needs to be done."
Cole says he feels backed in his decision by the club.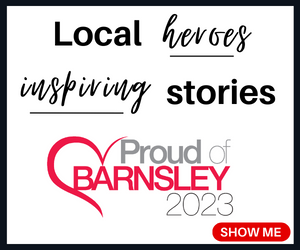 "It's not even been a question in the dressing room. Everyone respects everyone else. If you have your own choice or preference then people are more than happy for you to have that."
Cole signed in the summer on a three-year deal after a good season with Motherwell in the Scottish Premiership.
He was brought in by Valerien Ismael who then moved to West Bromwich Albion and was replaced by Markus Schopp who gave him just two league starts and brought him off the bench in four other games, often leaving him out of the squad.
He was also in and out of the side under caretaker Jo Lauman, but new head coach Poya Asbaghi started him in both games so far.
Cole said: "It's been frustrating for me. There have been times when I thought I played well and wanted to keep going and get some rhythm but then I've been out of the team. So it's been hard. But all I can do is keep doing what I am doing and take my chances when they come.
"When I came in it was for the manager before. I encountered a whole new manager so I had to be patient. Now it's another fresh start for everyone."
This has been Cole's first season in the Championship. He has started only five games and come off the bench five times, scoring once against Sheffield United last month. He said: "From what I have played in the Championship so far, I have felt alright. It's good to be at a new level and that was one of the reasons I have come here. I have enjoyed it so far, I think I can do well at this level."
Barnsley are in the relegation zone, eight points from safety, having finished fifth last season. Cole said: "The confidence is not sky high. But there are a lot of good players and a lot players left over from last season when they did really well. Just one result can turn your whole season so hopefully we go on a run.
"Time is still with us.
"If we can get a few wins, we will be back on track."
On Asbaghi, Cole said: "He's got us organised. Everyone is listening to him. The first things he said were about the structure he wants.We have been much more organised, and as the weeks go on, I think we will be more attacking and better going forward.
"We want to be tough to beat first and also get wins. As we get confidence, goals will come."