BARNSLEY have worked on being more creative and clinical in their attack this week while Poya Asbaghi admits his positive start to life at Oakwell must now translate into wins.
The Reds are second-bottom of the Championship, eight points from safety.
They are due to visit 18th-placed Preston North End tomorrow, hoping to secure a first win under Asbaghi who, after a 2-0 loss to Swansea City in his first game, has overseen draws with Peterborough United and Huddersfield Town.
Their tally of 13 points from 21 matches is the lowest in Barnsley's history at this point in a season while their 14 goals is the lowest total in the division.
No player has scored more than three goals this season, although they have been boosted by the return from injury of Carlton Morris who scored on Saturday.
Asbaghi told the Chronicle: "We have good understanding of how to attack as a collective.
"We attacked a lot more in the last game than the two games before.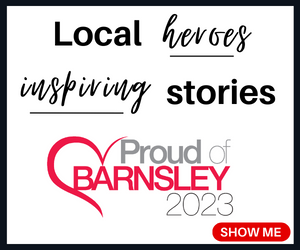 "We have worked on it more in training and I am sure we will create more chances in Preston.
"I know that when some players start scoring, something changes.
"There is big room for improvement as a collective and individually. I am seeing signs of more confidence in some players. It is important the players up front keep working hard for the team."
He added: "What I want to see now is us creating even more clear chances.
"It is tricky to do that with the balance of not conceding chances. Hopefully we can progress in the correct way."
Captain Cauley Woodrow has three goals this season, and 52 in total for the club, but none in his last 11 games.
"Cauley is not scoring but he's a real hard-worker and he's smart at opening space for others. At least we are getting this from him. When he combines this with scoring goals, he is a top striker at this level. It is normal that you get measured on your goals as a striker but for us coaches he is doing a good job.
"He is a very intelligent player.
"He understands what we want and helps others understand.
"He takes a lot of responsibility and wants to do that for a club during a period that has not been good. Some players can hide but Cauley is not one of them."
Barnsley have improved their performance levels under Asbaghi but he is still looking for his first victory.
He said: "It is important to remember that we made improvements but we still want to win games. The only thing a coach can be happy about now is not the amount of points we have collected but that the players are adapting well.
"That has to end in us winning games. The most important thing is to keep developing, even if we lose one game.
"We have to bounce back and win the next game. If we keep doing what we are doing in training, we will reach a point when we play really well for a lot of games in a row. We are not there yet, but hopefully we will be soon."
But Asbaghi believes survival is a marathon not a sprint. He said: "If I would have arrived with six games left, it would have been all about the points. Now, with 25 games left, it is about collecting points but it is also about development. It is almost a full season back where I come from, which is 30 games. There are a lot of points left to fight for. We need to create an identity which means we keep improving, then I am sure we will change draws to wins."
Asbaghi has left out the likes of Ben Williams, Remy Vita, Toby Sibbick, Obbi Oulare and Dominik Frieser from recent squads.
He said: "We have a lot of players available. When you look at the training now, compared to the first days I was here, it is a big big step forward in terms of mentality from all the players.
"Choosing the squad for the last game was much more difficult than choosing the squad for the Peterborough game (a week earlier).
"I hope all the players keep doing this and make it hard for me to select the squad as it was for the last game."