KATHERINE Brunt is expecting 2022 to be her last year as an England cricketer and wants to end it as the most successful ever.
England are due to play in the Ashes starting later this month then the 50-over World Cup in New Zealand in March and April before returning home for the Commonwealth Games in Birmingham in July and August which will feature women's Twenty20 cricket.
Brunt, the 36-year-old fast bowler from Dodworth, has won three World Cups during her 18-year international career which has seen her become the first English woman to take 300 wickets in all formats.
She said: "The Commonwealth Games is my send-off in my head, and it has been for a while. That's what I have been working towards.
"There are so many things outside of cricket that are pulling me away.
"I question it weekly. I won't say it is 100 per cent definite and I find it so hard to quit anything. But those two tournaments would cap it off very nicely and I am aware of it. I could retire probably the most successful England women's cricketer ever. I am the leading wicket-taker and won multiple Ashes and World Cups."
Brunt admits she has struggled for motivation in recent years, especially with Covid-19 meaning regular testing, quarantine and lockdowns.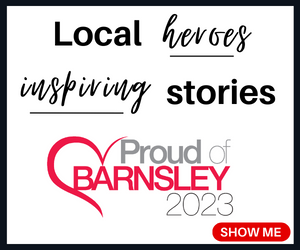 "When you're coming to the end of your career, it's not the love for the game that goes. It's the other things that get to you like training, missing special occasions, delaying having a family. Now Covid has hit it's all doubled. It's taken the fun out of it and you do lose a bit of motivation. You feel you are on a train that you can't get off. You think: 'when do I get to have a life?' Some people find that hard to hear because they believe you're just having fun and on holiday, but it's very hard sometimes."