Barnsley saw off League Two Barrow AFC 5-4 after extra-time in an extraordinary FA Cup third round match to earn Poya Asbaghi his first win as head coach.
Mads Andersen opened the scoring midway through the first half then Barrow had a man sent off and Jordan Williams made it 2-0 before the break.
But Barrow came back to 2-2 and there were five goals between the 78th and 89th minute as Devante Cole and Carlton Morris put the hosts 3-2 and 4-3 ahead before equalisers, including a long-range strike by ex-Red Josh Kay to make it 4-4.
Substitute Morris netted again in extra-time to send the Reds into the fourth round.
The Reds allowed a game against League Two side, with ten men for 82 minutes, to turn what should have been simple win into a real scrap, losing the lead three time due to some abysmal defending.
Head coach Asbaghi – who had Martin Devaney alongside him in the dugout with the first team coaches isolating – made six changes from the last league game at Blackburn.
Michal Helik had not recovered from the injury he picked up at Blackburn while Clarke Oduor, Aaron Leya Iseka, Josh Benson and Claudio Gomes were also out as Covid-19 and injuries hit the squad this week.
Remy Vita made his debut while Jack Walton, Jordan Williams, Jasper Moon, Victor Adeboyejo and Devante Cole also came back in. Youth team players Jason Sraha, 19, Danny Benson, 18, Joe Ackroyd, 19, and David Bremang, 20, were on the bench. The Reds only used seven of nine possible substitutes.
Barnsley played 4-2-3-1 with Vita on the right wing, despite being a left-back, and right-back Callum Brittain on the left of the attack, while Adeboyejo was just behind lone striker Cole.
Brittain had the first shot in the third minute when he cut in from the left wing and let fly from 25 yards but the goalkeeper Paul Farman tipped it over.
The game settled down after that but Barnsley took the lead in the 23rd minute when Callum Styles' left-wing free-kick was headed by Andersen from the right of the six-yard box into the top left corner. It was his first goal of the season and the Reds' first from a set piece.
Barrow had their first chance five minutes later when a cross from the right was deflected perfectly for Anthony Glennon whose 15-yard effort was dragged wide of the bottom right corner.
The visitors thought they should have had a penalty for a trip by Moon on Tom Beadling but the referee did not give it. About a minute later, Beadling launched into a high tackle on Romal Palmer which brought a straight red card.
Two minutes later, a cross from the left was half-cleared by Barrow and allowed to drop in the area with Williams taking a touch then lobbing the goalkeeper from the right of the six-yard box.
Brittain then fired over from just inside the box on the left but Barnsley walked off two goals and one man up.
Vita could have made it 3-0 early in the second half when he could not get on the end of Liam Kitching's cross then was put clean through by goalkeeper Walton but miscontrolled.
Instead it was 2-1 just after the hour-mark. Jasper Moon lost the ball deep in his half and had to commit a foul, with the resulting 30-yard free-kick being smashed into the top right corner by Ollie Banks, the son of Barnsley legend Ian.
Moon was soon taken off for Will Hondermarck, with Kitching moving to centre-back and Britain left-back, while Carlton Morris replaced Adeboyejo.
The equaliser came in the 78th minute when, after Kitching lost the ball, Barrow had three on two in attack and worked in to Glennon who fired in from close range.
Kitching almost made amends but headed over from a corner. Cole put the hosts in front on 82 minutes with a magnificent 25 yard strike into the top right corner.
Vita should have made it 4-2 as he was through on the right of the box but fired wide and, minutes later, James Jones was unmarked to head home Hutton's right-wing cross from five yards out with Walton getting a slight touch.
Morris made it 4-3 with a 15-yard shot into the bottom right corner after collecting a pass from the right.
But there was still time for former Barnsley player Josh Kay to fire into the bottom right corner from 25 yards in the 89th minute, after Kitching appeared to miscontrol a long ball.
Barrow thought they should have had a penalty in injury-time for handball but it was not given.
In extra-time, Barnsley created plenty of chances against a very tired Barrow team.
Morris curled over from the left of the penalty area then the same player had an almost open goal after the goalkeeper missed the ball, but was well-tackled.
Styles then shot agonisingly wide of the bottom right corner from the left of the box.
Morris eventually netted in the 102nd minute, firing home from 15 yards after a Vita shot was blocked.
Vita should have made it 6-4 as he was played clean through by Styles after what looked a cynical foul on Cole but the goalkeeper made a fine save.
Asbaghi brought teenage midfielder Ackroyd on for his debut at half-time in extra-time.
Brittain blazed across the face of goal when through on the left in the 110th minute.
Barnsley (4-2-3-1): Walton, mark out of ten: 6; J Williams 7, Moon 5 (Hondermarck 65mins), Andersen 6, Kitching 4; Palmer 6 (Ackroyd 105mins), Styles 5; Vita 6, Adeboyejo 4 (Morris 65), Brittain 6; Cole 6. Unused: Collins, Sraha, D Benson, Bremang. Yellow cards: Styles, Moon, Morris. Goals: Andersen 23, J Williams 42, Cole 82, Morris 88, 102.
Barrow (4-5-1): Farman; Hutton, Platt, Jones, Brough,; Stevens (James 58mins), White (Devitt 88), Banks (Arthur 88), Beadling, Glennon (Brown 105); Sea (Kay 32). Unused: Lillis, Taylor, Ellis, Ntlhe. Yellow cards: Arthur, Banks, Devitt.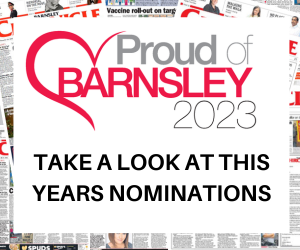 Red cards: Beadling.
Goals: Banks 61, Glennon 78, Jones 85, Kay 89.
Attendance: 4,755 (1,262 from Barrow)
Referee: Ross Joyce (Cleveland).
AS IT HAPPENED
3:04pm

3:06pm

3:07pm

3:07pm

3:09pm

3:09pm

3:10pm

3:14pm

3:17pm

3:18pm

3:21pm

3:25pm

3:26pm

3:26pm

3:28pm

3:30pm

3:31pm

3:34pm

3:35pm

3:35pm

3:35pm

3:36pm

3:36pm

3:40pm

3:40pm

3:41pm

3:43pm

3:45pm

3:46pm

3:48pm

3:50pm

3:51pm

4:09pm

4:10pm

4:12pm

4:14pm

4:15pm

4:18pm

4:19pm

4:20pm

4:20pm

4:21pm

4:22pm

4:22pm

4:22pm

4:23pm

4:24pm

4:25pm

4:25pm

4:27pm

4:28pm

4:28pm

4:29pm

4:29pm

4:29pm

4:31pm

4:32pm

4:34pm

4:37pm

4:38pm

4:43pm

4:43pm

4:45pm

4:45pm

4:46pm

4:47pm

4:49pm

4:50pm

4:51pm

4:51pm

4:51pm

4:51pm

4:52pm

4:53pm

4:54pm

4:54pm

4:55pm

4:55pm

4:58pm

5:01pm

5:05pm

5:07pm

5:12pm

5:14pm

5:16pm

5:17pm

5:17pm

5:19pm

5:21pm

5:22pm

5:22pm

5:23pm

5:24pm

5:24pm

5:24pm

5:24pm

5:27pm

5:29pm

5:31pm

5:34pm

5:35pm

5:37pm

5:38pm

5:39pm

5:41pm

5:41pm

5:42pm