JOE ACKROYD became the first hometown player for Barnsley FC in almost five years when he came off the bench for his debut this week.
When the 19-year-old midfielder from Darfield was brought on at half-time in extra-time of the 5-4 FA Cup win over Barrow, it was the first time the Reds first team had a player from the borough of Barnsley in it since Marc Roberts' final game at Bristol City in April 2017.
In terms of players from Barnsley who have come through the Oakwell academy, George Smith, who made 44 appearances from 2014 to 2016, is the only one to do so in the last decade since a cluster including John Stones.
Academy manager Bobby Hassell told the Chronicle: "Barnsley is a very small area so to get players from that area who can play at this level will always be difficult.
"If we have them in the academy from a young age, I class them as Barnsley lads anyway, but it's extra special when they live within a few miles of the ground like Joe does.
"Aiden Marsh might have made a debut by now if not for injury and there are others coming through the younger age groups."
Hassell mainly blames the Elite Player Performance Plan, introduced a decade ago by the Premier League.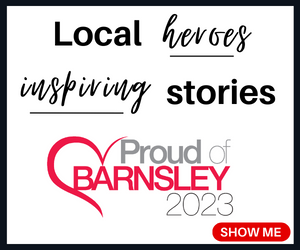 It reduced the restrictions on which youth players the top clubs could sign and how much they had to pay for them.
"EPPP has killed the chances of local lads coming through regularly.
"Clubs can now come and take any player. There are at least eight or nine boys from Barnsley, aged seven to 12, who are at category one clubs – mainly Manchester United and Manchester City.
"With Brexit, it will happen even more because they can't get as many players from overseas.
"We have some really talented players from nine to 12 at our club who the top clubs are looking at.
"We have done well over the years not to lose many players from our teams, with some turning down moves, but we did lose two to Man U last year.
"Some clubs' academy's budgets are higher than our first team's. I think it's wrong and immoral. To trade players at nine, ten, 11 years old is disgusting."
As well as Ackroyd, another academy player Danny Benson was on the bench on Saturday while starters Jack Walton, Jasper Moon and Romal Palmer joined the club aged 15 or 16.
Hassell believes there are other players in the academy and under 23s squad – some from Barnsley and some not – capable of emulating Ackroyd and becoming first team players in the near future.
Charlie Winfield, a 19-year-old left-back, has excelled on loan to the Reds' sister club Esbjerg but is now injured, while 'forgotten man' Matty Wolfe, a 21-year-old midfielder who also went to Denmark, is returning to full fitness after injury.
Marsh, a teenage striker from Monk Bretton, was on the bench in the 2019/20 season but has since struggled with injury.
Fabio Jalo, a 15-year-old Portuguese striker who was in the Sporting Lisbon youth system, is the top-scorer in the under 18s with ten goals in 15 games.
Hassell said Jalo is an 'exceptional talent' who the club are 'fighting to keep hold of.' Wing-backs Hayden Pickard and Ben Hall are also impressing at under 18 level.
Hassell said: "We have high hopes for these lads and they have great attitudes."
Hassell is pleased with the work the academy has done in recent years despite having a tight budget. He said: "We have had more than 200 appearances from academy players in the last four years.
"We have brought through Romal Palmer, Jasper Moon, Ben Williams, Jack Walton and Jacob Brown, who we sold for about £3million. We have lost other younger players for money.
"As long as we can get one or two players coming through most seasons into the first team, we're doing our job.
"I am extremely proud because we have the lowest budget of all the category two academies by miles and we don't spend a great amount on our academy compared to others nearby.
"We have fewer staff than other clubs but we all work tremendously hard to help the players fulfil their dreams.
"I have got back out there and done a lot more coaching in the last 12 months.
"We can always improve and get better. But the under 18s are competing for the title and scoring a lot of goals, while playing a lot of 15 and 16 year olds.
"There is a lot more I would like to do but it all costs money and I understand we have to work with what we have got.
"We have had seasons with no scouts due to financial restraints. I have brought Mick Tarmey back who has worked at the club before and we're bringing a lot more players in.
"We have players coming through who are every bit as good as Mason Holgate and James Bree. It's just about them having the chance."