JASPER Moon says this season, his first full campaign in professional football, has been a 'massive test of character' but it will help him in his career.
The 21-year-old centre-back has started 15 of last-placed Barnsley's 26 league games this season, coming off the bench in another five. He started new head coach Poya Asbaghi's first game then spent more than a month out of the side before replacing the injured Michal Helik from the bench in the last league match at Blackburn Rovers on December 29.
Moon told the Chronicle: "We're not where we'd like to be as a team but I am glad to be playing.
"It's a massive test of character but I wouldn't want it any other way.
"Once I get this season out of way, I will have experience and it will get easier.
"I take the positives from it.
"Every game, if it is five minutes or 90, you will learn something new.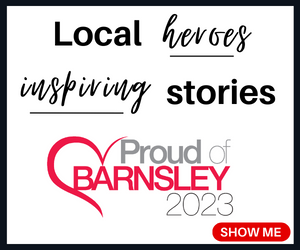 "I am just taking everything in."
Moon started in the 5-4 FA Cup win over League Two Barrow on Saturday but was taken off minutes after conceding the free-kick from which the visitors, who had ten men, made it 2-1.
"Their player nicked the ball off me and I thought: 'I'll foul him so they can't counter and potentially score.'
"I didn't think he would shoot from the free-kick and I thought the chance of a goal was very slim, but he scored a worldie.
"Then watching from the side after that, it was shocking for us but for the neutral it was probably great.
"It felt like a loss after the game but we will take the positives. We won the game, we're in the next round. We didn't win the way we wanted to. At 2-0 up against ten men, as a Championship team, we should be seeing that out no problem. But we have gave them a way back in and we were sloppy. We have to use that performance now and make sure we don't do it again. I am glad it didn't happen in the Championship."
Barnsley called both matches off this week due to Covid-19 cases.
"Another week without a game is not the best because we want to play.
"It's hard to maintain your fitness when you're not playing.
"People keep testing positive and we've had spells with barely anyone in training.
"It's been tough but it's been good to work on little bits we need to work on."
On the injured Helik, Moon said: "He's been a rock at the back. We are missing him because he's one of our best players."
On Asbaghi, Moon said: "He's really good. His tactical details are really good. He gets everything right normally.
"He has made us together which was probably missing before and we're a lot better defensively now."
Barnsley are eight points from safety with 22 games to play.
Moon said: "We are capable of staying up and I don't see why we can't do it.
"We believe we are good enough to stay up. No one expects it but when we do it, they will be shocked."