Barnsley FC chief executive Khaled El-Ahmad spoke to members of the supporters' trust this week via a video call. Here is what he said on a variety of issues:
WHAT HAS GONE WRONG THIS SEASON?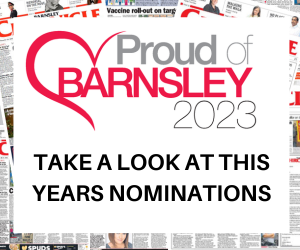 It's a combination of things. Obviously the change of management at the top, not having consistency in some of the decisions made.
The hire of Markus Schopp was obviously not a correct one.
The pre-season was not good from some of feedback I have got. The dynamics of the coaching staff was not perfect as Schopp didn't get the ability to bring in his own coaches.
We had the injuries of Carlton Morris and Mads Andersen then some of the players who were signed came in late, there were visa issues.
It all created a momentum where we felt we were close but every time it went the other way.
HIS OCTOBER COMMENT THAT THEY CHANGED PLAYING STYLE AS THERE WAS NO VALUE IN THE SQUAD AFTER LAST SEASON'S 5TH-PLACED FINISH
I apologise if I put it in the wrong way. I don't want my players to think they are a commodity that we can move left and right. We want to win.
Valerian (Ismael)'s style is his style. Everyone should be very proud of last year.
I personally think that we need a more balanced style to get results and continue our player development and provide sustainability.
Maybe the change in style happened too quick, we will review that at the end of the season.
Did the whole club come with us when we went from very direct to possession-orientated?
But the club's philosophy is to press and counter press and we went back to that.
THE £750,000 OWED TO THE CRYNE FAMILY THAT WAS PAID BY THE CLUB RATHER THAN THE OWNERS
I have asked everyone involved. I can tell you from the original agreement, the club was to pay the £750,000 amount upon promotion to the Championship.
At some point, you will need to ask the owners.
I don't feel anyone is taking money out of the club.
A LACK OF EXPERIENCED SUMMER SIGNINGS
I wasn't here but I have looked back at it.
Alex Mowatt left. He had replaced Conor Hourihane, a legend of the club. Mowatt wasn't who he became when he started. It's a natural progression of the club. When a player reaches a certain quality or financial requirements he moves on then we bring in another young player who needs time to develop and takes us forward.
It's just rotation. Michael Sollbauer leaves and Michal Helik and Mads can step in.
The club is trusting in the players to step up. Leadership is a better discussion than experience, and the style of the players, for why it is not clicking the way it did last year. It doesn't have to be about age.
I wouldn't say Barnsley will never ever sign an experienced player. If we have an old one who wants to come to Barnsley who will come on an average salary and wants to help us on the pitch and help develop our other players, that is perfect.
But, most of the time, those players cost a lot of money. We also need them to fit into the squad and not block the development of another player.
We have nine players at least who are in peak age, 24 or above. The experience is here. Helik, Mads, Styles, Callum Brittain, Cauley Woodrow, Morris can all step up and be the main man.
WHY THEY WENT WITH A VERY YOUNG MIDFIELD
Callum Styles and Romal Palmer have played a lot of games, then we added Josh Benson and Claudio Gomes – two young players.
The reasoning was that those four could have the experience and the ability to grow into the season.
Styles has more games than Helik and Helik is 26 and has played for the Poland national team.
Barnsley, in the summer, decided not to sign a midfielder who makes £15,000 a week because it is outside the model.
Sometimes you see a player who has 12 games in the Premier League and could grow into the Championship and become something more.
The decision on Claudio (a loanee from Manchester City who had never played a senior game) was made maybe because there wasn't a process in place and he was a solution that could stabilise the team but not jeopardise long-term investment.
WILL THE REDS CONSIDER MORE LOAN SIGNINGS?
There is a vision and strategy which is that we own assets and recruit players who add value. But there will be certain circumstances where a loan fits.
We have approached clubs about experienced players on loan and they are asking for £25,000 per week.
We would rather find a domestic player that is young, to give us something long-term. Some don't want to come or don't fit the model.
ARE COACHES TOLD WHAT FORMATION TO PLAY?
Formation is a fluid thing. It's about what players are available and what you can get out of them.
They tried 3-4-3 then switched to 4-2-3-1.
There are concerns because we're not winning. I wouldn't say we are affecting team selection but there are ongoing discussions when we look at decisions like renewing contracts.
We try to use data as much as possible because it gives you a tool without too many emotions in an industry based on emotions.
SEASON TICKETS
We don't plan to increase the price for next season.
Most likely this season will have a negative impact on season ticket sales which is unfortunate.
BARNSLEY'S EUROPEAN SISTER CLUBS
What other clubs do is not really our concern. There is very little communication from club to club.
Our business model is ours. We don't share best practices or anything else. I don't care what other teams do, I don't mean that in disrespectful way. My only thoughts are about Barnsley Football Club.