A TEENAGER from Royston is working with Christopher Dean with the aim of emulating the ice dancing legend and winning Winter Olympic gold.
Billy Wilson-French, 18, is a seven-time British Champion who has represented Great Britain internationally.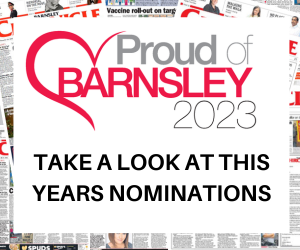 He has paired up with Katarina Delcamp after a five-week trial late last year, overseen by Dean who will now coach the pair with the intention to make the 2026 Winter Olympics.
Dean has set up an ice dance academy in Sheffield with Jane Torvil, with whom he won gold in Sarajevo in 1984.
"Chris has known about me for a while," said Billy from Florida where he is training with a professional team while Dean is a judge on Dancing On Ice.
"When he saw me and Kat he was excited to work with us and help us.
"Working with him is way better than I ever could have imagined.
"He's been in this sport for a long time and knows all the ins and outs.
"If we're ever stuck on soothing, no matter how small, he can fix it.
"He knows the sport comes with its ups and downs and he's very understanding.
"He's a proper mentor and idol."
Billy trains nearly every day, as he focuses solely on skating with the support of his family.
"It's the graft and grind, starting at 5am and finishing at 5pm.
"It's my full-time life but not my job.
"I finished college with all As and A*s and now I just train.
"It's not my job because, until you are finishing on podiums in international events, you don't get any money.
"Unless you go into the coaching route which I just don't have time for at the moment with the amount of training we do.
"We will find a way around it, we always do.
"This is the fourth time my family have sold their house to downsize to get some more money.
"It's a lot of commitment from my family and they always support me."
Billy is looking forward to watching the Winter Olympics in Beijing from Friday and hopes to compete in Milan four years later.
"The long term the goal is to get to the Winter Olympics.
"The 2026 games is definitely in my sights and that would be my dream.
"I will definitely be watching this year's Winter Olympics.
"There are loads of faces in it that we have seen on the circuit and I just can't wait to be one of them in the future.
"This one has just come a bit too soon for me.
"Our ultimate goal this year is to get on the podium at the Junior World Championships."
Billy spent almost a year out of ice rinks after Covid-19 hit.
"Covid was really tough.
"For more or less a year, we could not touch the ice, whereas other countries got back on the ice after about five months.
"You can make so much progress in a year so it did have a big impact.
"That being said, once I came back onto the ice after a year out, I have had the best time and improved loads.
"The difference in me now to when we came out of lockdown is massive.
"But it was very hard mentally and physically."
To sponsor Billy, email: wilsonglenn666@gmail.com.