Analysis of Barnsley's 1-0 home loss to Cardiff City on Wednesday, a fifth straight league defeat which leaves them bottom of the Championship and eight points from safety.
OFFSIDE CALL DENIES REDS LAST-GASP LEVELLER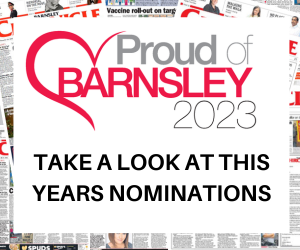 Referee Geoff Eltringham and his team failed to spot last May at Oakwell that Swansea's Andre Ayew was narrowly offside as he scored what proved the decisive goal in the play-off semi-final.
Seven months on, they made another controversial offside decision at the same ground against a different Welsh club which may have helped to confirm Barnsley's exit from the Championship - but in the other direction.
As soon as Callum Styles' long-range shot following a corner reached, via a deflection, the feet of substitute Aaron Leya Iseka in the 95th minute, the linesman's flag was up for offside. The Belgian fired into the net then jumped into the joyous Ponty End only to realise the goal had been chalked off. Replays showed he was level with defender Mark McGuinness but it appeared as if the linesman raised his flag against a group of Reds, some of whom were offside but not interfering with play, rather than waiting to see who the ball fell to.
It was a classic case of a struggling side not getting any luck and, although they really needed to win, the Reds were robbed of the momentum and positivity a last-minute equaliser brings.
Cardiff also benefited from poor refereeing in last season's visit to Oakwell as the Reds had a goal disallowed after Cauley Woodrow was pushed into the goalkeeper. The referee for that match, Andy Woolmer, apologised to then Reds boss Valerien Ismael but, if Eltringham and his team did the same on Wednesday, they should have been joined by many of the Reds players.
REDS OFFER NOTHING BETWEEN HALF-TIME AND FRANTIC FINISH
After playing well in the first half and creating three reasonable but not clear-cut chances, all Barnsley offered in the first 47 minutes of the second half were long-range shots that went well over by Liam Kitching and Claudio Gomes.
That was against a side that had not kept a clean sheet in 27 games since August, were fifth-bottom and had won one in eight.
The only Championship goals the Reds have scored after the 50th minute at Oakwell this season were the two consolation strikes against Sheffield United in October. They cannot seem to put together a consistent 90-minute display and often lose their way in the second half.
They came to life after 93 minutes but it took far too long, and for some second half spells they looked totally out of ideas.
Cardiff were poor, they were booed off by their fans at half-time and their manager called their performance 'horrible' but still they managed to win.
Barnsley had 62 per cent of ball and more than 150 more of both passes and touches than their visitors, but only one shot on target in the third minute.
CARDIFF ONE OF 20 CHAMPIONSHIP TEAMS WITH DOUBLE REDS POINTS TALLY
Cardiff's win meant that 20 of Barnsley's 23 Championship rivals have at least double the Reds' points tally.
Derby and Reading would be added to that list were it not for points deductions which, along with fourth-bottom Reading's poor form, are the reason the gap to safety has stayed at 'only' eight points for two months.
It is smaller than the deficit Gerhard Struber's side clawed back two years ago, and they had fewer games to do it, but that team at least showed small pockets of good form before the 'great escape.' This side are on their second 12-match winless run in the Championship this season and have lost five in a row, not scoring in three.
Head coach Poya Asbaghi has now not won in ten league games and never been in the lead in the Championship. He had looked refreshed in his pre-match press conference after battling Covid-19 as he called the upcoming matches 'a fresh start' and said that February could be a 'special month.' But instead his side suffered a 'big blow' and 'felt empty' after a defeat which leaves them needing to shock a couple of promotion-chasing sides in February to drag themselves back into contention for survival.
This week has brought two 1-0 home defeats to sides struggling for form, in games the Reds could certainly have taken at least a point from – absolute classic symptoms of a side bereft of confidence and belief. That is despite the backing of the fans who, although there were big gaps in the stands as thousands of season ticket holders once again stayed at home, got behind their team but were left disappointed.
There were ugly scenes after the game as Reds coach Jo Laumann and Cardiff boss Steve Morison clashed, but Barnsley had lost the fight overall.
'18 months and we've done **** all' was the Reds chant at Cardiff on the opening day of the season as excited Barnsley fans filled an away end for the first time since February the previous year.
In terms of results, you could almost say the same about the six months between then and now in which the optimism following a fifth-placed finish has been long since obliterated.
THREE KEY PLAYERS FALTER FOR WINNER
Barnsley had been enjoying a good spell after a quiet start to the second half and were on the attack in the 71st minute, but a clearance from the Cardiff penalty area led to the only goal.
Michal Helik was beaten in the air by substitute Uche Ikpeazu who then powered easily past Mads Andersen into the right of the box where his scuffed shot trickled past the wrong-footed Brad Collins and into the bottom left corner.
Ikpeazu arrived on loan from Middlesbrough this week to replace former Barnsley striker Kieffer Moore who was sold to Bournemouth.
Helik, Andersen and Collins were the foundation of Barnsley's success in the second half of last season, an almost unbreakable triumvirate producing consistently good performances. Their levels have dipped this season - especially in recent weeks - due to this confidence-sapping campaign, but they are all better than they showed in that moment.
Morison suggested Andersen should not have been on the pitch by the time of the goal, having scythed down Alfie Doughty with a 'an absolute disgrace' tackle on the hour mark. Doughty tried to carry on but had to go off injured, with a sheepish Andersen twice wandering over to apologise, and was replaced by match-winner Ikpeazu.
At the other end, Barnsley lacked a physical presence up front. Devante Cole who was in a mismatch battle with the much taller Aden Flint, who easily won the crosses and lofted passes towards Barnsley's lone striker. Cole had just 25 touches in 98 minutes and completed six passes.
NEW SIGNINGS LOOK PROMISING
Debutant Domingos Quina started and impressed on the left side of a midfield three. The deadline day signing did let a simple pass roll under his foot and out of play at one point but, for the most part, he kept hold the ball well and showed good passing ability.
Amine Bassi, the other deadline day signing, came off the bench after 78 minutes. He raised the standard of set pieces for Barnsley, who had all six of the game's corners and a series of free-kicks in good positions.
Callum Styles and Josh Benson had struggled to cause problems for Cardiff from dead balls, except Styles' corner which Liam Kitching headed off-target on the stroke of half-time.
Bassi, who appears to have a good right foot, sent in a free-kick which Iseka headed wide at the back post in the 93rd minute, then the corner from which the equaliser was disallowed.