AIDEN Marsh was overjoyed to make his debut for Barnsley having been a matchgoing fan since the age of three.
The 18-year-old striker from Monk Bretton came off the bench after 78 minutes of the Reds' 1-0 home loss to Bournemouth on Saturday.
It followed a long journey of being released by the Reds, a spell at Sheffield United who turned him into a left-back, then another release and a return to Oakwell. Marsh told the Chronicle: "It was crazy. As soon as I came on I heard everyone chanting and singing songs but you just blank it out. I had a few instructions that I had to pass onto players as well so I was trying to remember them. I think that calmed my nerves.
"It was an incredible feeling to run out on Oakwell. I used to sit in the East Stand Upper since I was three years old and it was always my dream to play for Barnsley. I need to thank all the academy staff who have helped me along the way and the first team staff who gave me the opportunity.
"After the game I clapped the fans and saw all my family tearing up which made me emotional as well. I was happy but it was overwhelming.
"My mum, dad, sister, auntie, uncle and lots of friends were there.
"We went out for a meal straight after, then I went home to rest but the amount of phonecalls and messages I was getting was crazy."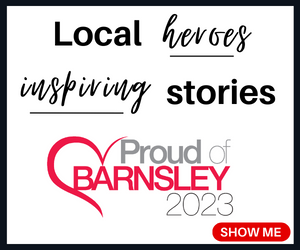 Within 30 seconds of his debut, Marsh unleashed a shot from 25 yards which goalkeeper Mark Travers dived to his left to push away.
"As soon as it left my foot I thought it had a chance. Aaron (Leya Iseka) laid it off and I thought 'I'm gonna smash this.'
"I connected nicely with it and it seemed to rise but I think the 'keeper saw it all the way."
Marsh was on the bench twice in the 2019/20 season but has since struggled with a hamstring injury.
"It's not been straightforward. It took me a year and a bit to get back on track after my injury. It's made me stronger as a person and added to my character.
"Every time I get on the pitch now I will give even more because you know you can't always do it."
Marsh dropped out of the squad for Wednesday's game against Cardiff.
"There are a lot of experienced players coming back in so I expected it. I am just going to keep working hard to try to get more minutes before the end of the season. My main goal is to cement a place in the team."
Marsh came on for midfielder Matty Wolfe, 21, who also came through the academy and made his full debut.
As well as Marsh and Wolfe, Barnsley have recently given EFL debuts to under 23s players Cameron Thompson and David Bremang.
Joe Ackroyd, from Darfield, came off the bench in the FA Cup against Barrow.
"I am quite close with Wolfie so to see him start was great. It helps if you have people you have grown up with coming through at the same time. At Barnsley there is a pathway if you are good enough, if doesn't matter how old you are. It's a really good place to be for development as a young player."
Marsh is enjoying working under head coach Poya Asbaghi, despite being bottom of the Championship.
"He's very approachable. If you ever need anything you can chat to him.
"I have been really happy with how he's brought me into the squad.
"He's been really good.
"We just need that first win then all our gameplay will come into play.
"As a team we just need to take each game as it comes, put 100 per cent into every game and hopefully start to build momentum."