Poya Asbaghi admits he has not done the job he was hired to do as Barnsley head coach, so far, after a sixth straight loss left them bottom of the Championship and eight points from safety.
A 2-1 defeat at Luton Town on Tuesday evening meant the Reds have not won in Asbaghi's 11 league games, the longest ever wait for a Barnsley manager's first win.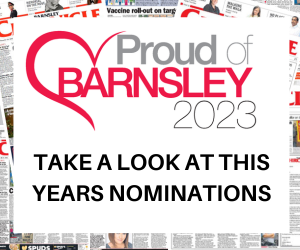 There have been calls from some fans for him to be sacked, and reports in national newspapers that Neil Warnock is being lined up to replace him.
He said: "I don't think about it too much. I understand how football is. Everybody has the right to question everything that is happening now. For me it's no problem. As long as I am the manager for this club I will work 100 per cent until the day I am not. I don't speculate much about what will happen.
"Of course we need results. I am here to try to turn a disappointing long term run of results around. I have been here two and half months and I haven't turned it around, which was my job. We are still grabbing the same amount of points as before I arrived. But I still believe we can turn it around."
Barnsley fell behind but levelled through Carlton Morris just before the break, then produced a disappointing second half in which they conceded a winning penalty.
"We were the better team in the first half. We created chances, they scored from nowhere and we scored an equaliser. The game was open in the second half but we make a mistake to give away the goal, which we have done too much. Then it's difficult because teams in the Championship are really good at killing time when they are in the lead.
"In the last half an hour when we were chasing an equaliser it is the most difficult time of the game for us. They had a lot of corners and free-kicks, it's not so much football. We have to be better in that time.
"Mistakes are deciding the games. If we are drawing late on, the ones who will be most frustrated will be our opponents because everybody thinks they can win easily against Barnsley but they don't, we always put up a fight. There is always a moment when they start to get frustrated but then we give away easy goals."
Brad Collins made an error for the opening goal then gave away a penalty for the winner.
"He's disappointed like everybody else. It's been a couple of games now that he's made mistakes in decisive moments but I don't think we should point fingers at one individual. It's my responsibility to make sure we don't make these mistakes and I haven't been able to do that."
Asbaghi brought on Romal Palmer for fellow midfielder Josh Benson at 2-1 down on 77 minutes, leaving striker Aaron Leya Iseka on the bench.
"I had already changed a midfielder for a striker in (Amine) Bassi for (Devante) Cole, to put more pressure. But we couldn't get the ball up to them. Sometimes just bringing on five strikers is not the answer. You have to get the ball up there."
Captain Mads Andersen added: "It's very very very disappointing. I think we deserved better. Everybody has put in a big effort, fighting for everything.
"When we scored it gave us a boost and I was sure we would win.
"It didn't turn out this way.
"In the second half, we played much more on their terms, with the ball in the air.
"Everybody is very disappointed."
On the 306 Barnsley fans who travelled to Luton, Andersen said: "It's big support and everybody is very thankful. We could hear them all game. It's very much appreciated and a big help for us."