WHEN Poya Asbaghi was questioned about breaking the record for the longest wait for a first league victory as Barnsley boss on Tuesday, he suggested that no one had ever taken over in as difficult circumstances as he did last November.
But the previous holder of that record, Tim Ward, was thrust into his first management role in 1953 following the tragic death of Angus Seed, who had been in charge at Oakwell for 16 years.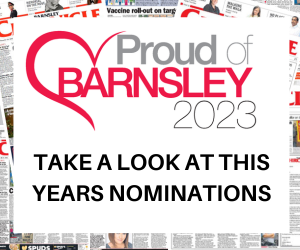 Seed – a First World War hero whose playing career was ended by shrapnel – gained a promotion just before the Second World War then launched the careers of Tommy Taylor, George Robledo and Danny Blanchflower.
He had suffered with chronic bronchitis then died 59 years ago this week – one day after his 60th birthday.
The Reds did not win another game that relegation season, first under a caretaker then England international Ward, 34, who was winless in his first ten matches going into the following season.
That tragic story may put Poya's problems into perspective.
But, in purely football terms, he has been dealt a bad hand.
He took over a side that had lost ten of their last 11, then had to deal with a major injury crisis and an outbreak of Covid-19, which sidelined him for two games, as well as some serious failings by those above him in both transfer windows.
The players should not escape blame, with very few of them getting anywhere near last season's levels, as the Reds badly lack goal threats and are making regular errors at the back.
If you were making a list of the people responsible for Barnsley's awful season, Asbaghi would be well below the board, recruiters, his predecessor Markus Schopp and the players.
The squad and staff at Oakwell seem to genuinely respect Poya as a coach not just a person and each player talks passionately about what they have learned under him.
But they not learned to win.
They have five league goals and three points in their 11 games under him, in which they have not led once.
Even the 5-4 extra-time victory over League Two Barrow in the FA Cup was an embarrassing afternoon.
It was a broken record in terms of stats at Luton in midweek but the game itself was also like a broken record, as the same problems haunted Asbaghi's Barnsley yet again.
He continues to switch systems and play players out of position – right-footers on the left, left-footers on the right, full-backs in attack, central midfielders on the wing, centre-backs up front late on. That is partly due to the injury and transfer problems mentioned earlier but also shows the Swede, after two and a half months, has failed to find a formation or line-up that works.
He often seems helpless and passive on the touchline as games pass his team by.
His substitutions are sometimes hard to understand, with strikers being left unused on the bench when an equaliser is desperately needed, or a change in system during a rare good spell destabilises the team.
He has barely played Will Hondermarck, who looks to have more attacking intent than the other midfielders, and has earmarked him for defence, while he baffled fans at the weekend by suggesting chances 'don't need to involve the goalkeeper.'
We should give him some leeway for not speaking in his native tongue, and he may not be as naive as he sounds at times.
But often he comes across as a development coach rather than someone who can get regular wins and points in the grind of the Championship.
Asbaghi said February would be a decisive month and so far he has lost all three games, admittedly with two wrongly disallowed equalisers in the final minutes of the first two.
That leaves him very close to the kind of run Markus Schopp was on when he was sacked in October – with six straight leagues losses.
If you include the 12-game winless run that ended his last club job at Gothenburg, Asbaghi has not won in 23 league games.
The mood in the pre-match press conferences changed this week, with regular questions about his performance and his future which he handled professionally.
He insists the Reds can still stay up but it no longer feels realistic, and those still optimistic may change their minds soon if the gap goes into double figures in the coming weeks.
So do they sack a manager for the second time this season, which could be expensive, and build towards a promotion push next season with a new boss or caretaker?
Or do they give him more time and let him be the man to take them into League One?
Those are the questions the owners must grapple with in the coming days and weeks.
While there is no imminent sign of a change in manager, surely if this winless run continues well into the teens and fan resentment towards Asbaghi grows, it will be untenable to keep him in charge.
After not winning any of his first ten games in charge and suffering relegation to the third tier, Ward would lead Barnsley straight back up and stay in post for a further six years.
It is a different, far more ruthless, footballing world now and Asbaghi is unlikely to be afforded that patience.