AZEEM Rafiq is pleased that England cricket matches are due to take place at Headingley this summer but believes there is still 'a hell of a lot left to do.'
Yorkshire CCC was stripped of the right to hold international games, and other prestigious fixtures, over the racism scandal brought to light by Gawber man Rafiq, their former player.
The chief executive and chairman resigned, several sponsors pulled out, and 16 members of coaching and backroom staff were sacked including Barnsley men Martyn Moxon and Richard Damms.
The ECB said Yorkshire had since made progress under chairman Lord Patel and Headingley will host a Test against New Zealand in June and a One Day International against South Africa in July, subject to them making further agreed changes in the coming months.
Rafiq told the Chronicle: "It's the correct decision by the ECB
"Everything I have seen from the club since Lord Patel has taken over has given me hope things will be done in a different way and there's been a real willingness to change.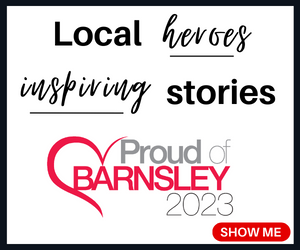 "They've earned another chance but the good work has to continue.
"One of the biggest things that has impressed me is they've made all coaching and kit free for anyone who comes into their pathways at youth level.
"It's one of the biggest barriers to entry, because the game has been very costly and, as the data proves, it favours privately-educated kids.
"They have a hell of a lot left to do to.
"The dressing room culture is the biggest thing. That needs to be looked into.
"There is no doubt in my mind, if given the opportunity, that things will go back to how they were in a few years.
"But we can't let that happen.
"I will be watching constantly and raise anything I see, and encourage everyone else to do the same.
"That defensive mentality of risk- management and cover-ups needs to stop.
"If you listen to the victim from the offset and deal with the problem, you can move forward in a much better and calmer manner. That's not just Yorkshire, it's all clubs in the country."
Rafiq has given evidence this week at the ECB's 'independent commission for equity in cricket.' The ECB's integrity unit will then determine what punishment, if any, will be handed to the players found to have used racist language, among other allegations, which includes former Barnsley CC batter Gary Ballance.
"It was quite difficult as it always is.
"It was four hours of reliving things.
"It pretty much knocked me out for a couple of days. But it was very important to give them all the facts for when they make their report. I told them I don't trust anyone but I hope they will be honest and to the point because, if they are, then it could be the point when the game finally accepts the problems it has."
Yorkshire's director of cricket is Azeem's friend and fellow Barnsley man Darren Gough. They have recruited Ottis Gibson as coach and a support staff that includes former England bowler Kabir Ali.
Rafiq added: "There has been blind recruitment for the coaching staff, which I think is pretty impressive, and it's shown it works by the staff they have brought together."